Extinction Rebellion is a global nonviolent movement to compel the world to address the climate and ecological emergency.
GET UPDATES
OUR DEMANDS

TELL THE TRUTH
Government must declare a climate and ecological emergency.

ACT NOW
Government must stop biodiversity loss and hit net zero emissions by 2025.

BEYOND POLITICS
Government must create and be led by the decisions of a Citizens' Assembly on climate and ecological justice.

JUST TRANSITION
Government must prioritize vulnerable people to create a just transition and a livable planet for all.
OUR PHILOSOPHY
To prevent climate disaster, Extinction Rebellion SF Bay Area brings the Rebellion home to the financial institutions, politicians, corporations and individuals in the Bay Area that need to wake up and change in time to prevent Climate Disaster.
TAKE ACTION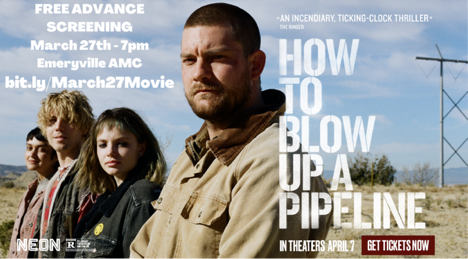 Film Screening: How To Blow Up A Pipeline
Location:
San Francisco AMC Metreon (135 4th St, near Powell St. BART)
Date:
March 27, 2023 - Monday, March 27th at 7:30pm
On March 27th, Oil and Gas Action Network is excited to co-host a free screening of the forthcoming film How to Blow Up a Pipeline. After the film we'll have a short facilitated discussion, and share some resources for people to get more involved in the local climate justice movement. The theater opens at 6pm, with the film starting at 7pm sharp.
 Extinction Rebellion SF Bay Area Chapter and several other local climate action groups are co-sponsoring this exciting screening, and we hope you can join us.
Tickets are free - just RSVP here!
READ MORE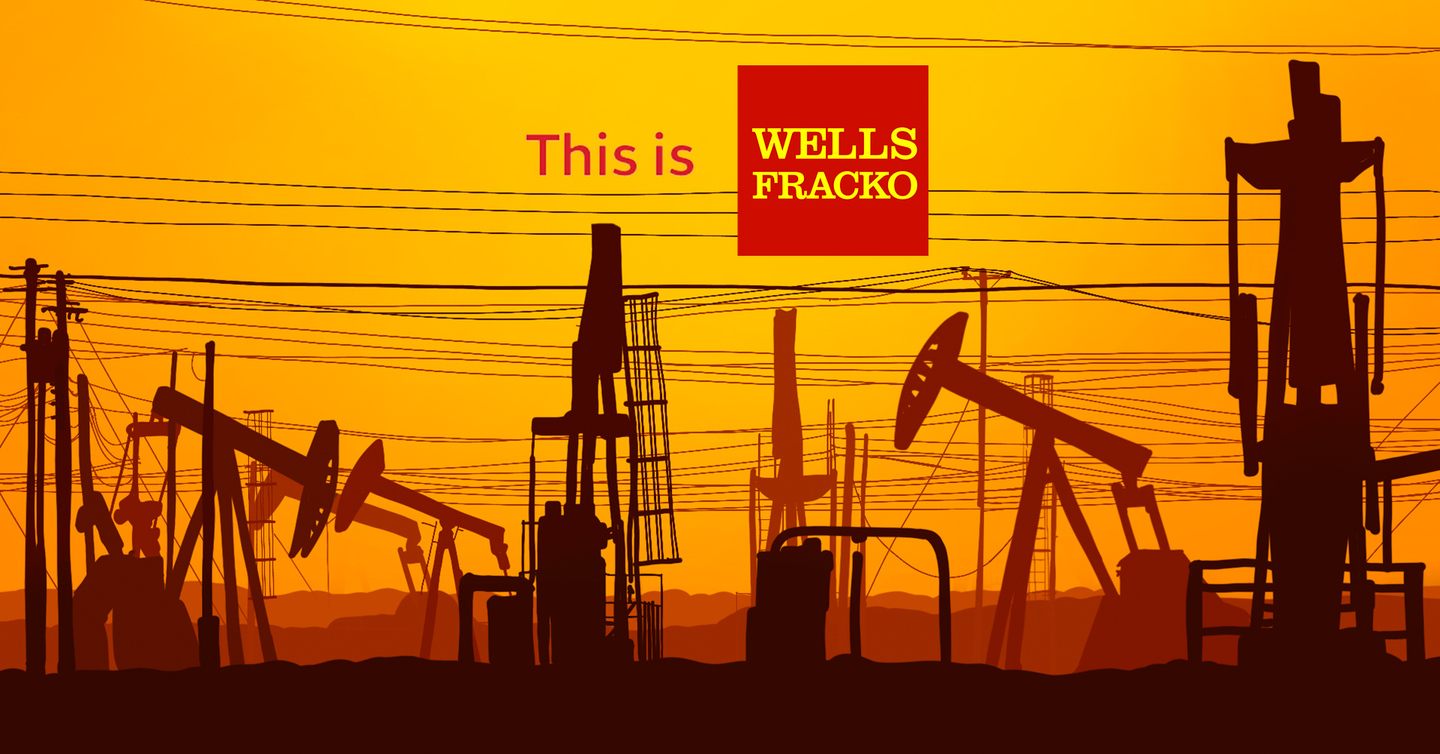 Wells Fracko Divestment Campaign
Join our fossil fuel divestment campaign against Wells Fargo Bank, headquartered here in San Francisco and still the #1 bank funding fracked oil & gas worldwide.
TAKE THE PLEDGE
DONATE
XR SF Bay is volunteer-run and operated, and does not answer to any patrons or sponsors.
SUPPORT XRSFBAY
NEWSLETTER
Sign up for our weekly E-News to get information about upcoming Extinction Rebellion SF Bay Area events and actions: