Ally Action: 10th Anniversary of Richmond Chevron Explosion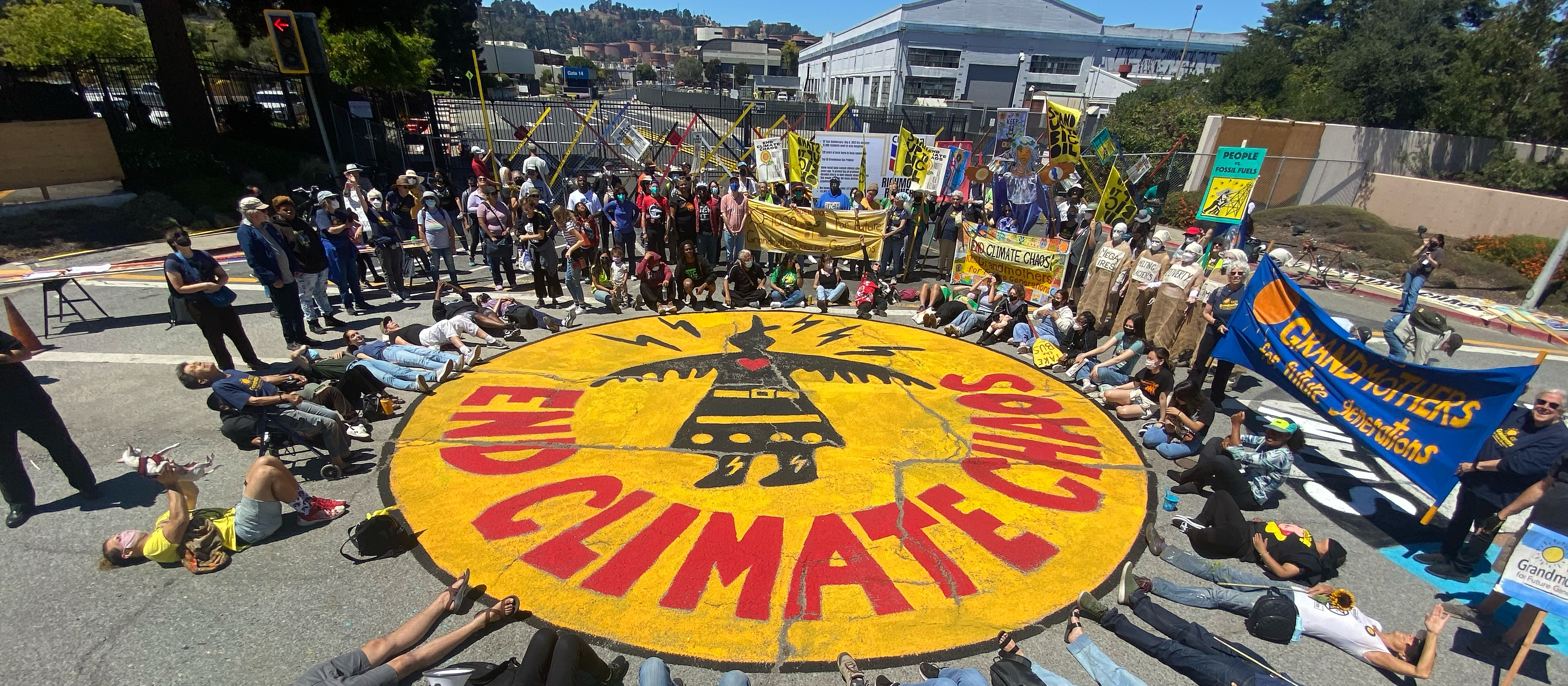 On Saturday, August 6, hundreds of Richmond residents and local allies came together to commemorate the 10-year anniversary of the 2012 Chevron Refinery Fire. Organized by Richmond Our Power Coalition, we marched to Chevron to send a message that we REFUSE another 120 years of violence on our bodies, our communities, our air.
Students, the local community, and activists from around the Bay Area gathered at Richmond BART, and marched to Judge George Carroll park to meet up with a contingent coming from Keller beach. Dozens of Kayaktivists had gathered off Point Richmond with the message "CHEVRON: 120 YEARS OF HARM. IT STOPS NOW" flown from large flags.
The combined march continued to Gate 14 of the Chrevron refinery, where a huge community rally with speakers, street murals, and a fenceline art installation took place.
Check out the news coverage from KTVU 2 News, the SF Chronicle, The Guardian, or any of these four segments (1) (2) (3) (4) from KQED Radio. Links to more media coverage can be found here.
Props to Katherine Ramos from Richmond Our Power Coalition and Marie Choi from APEN for their awesome collaboration, and for being all-around great organizers of this event.
Rebels from XRSFBay showed up in many ways: as Lamentors, helping with street blockade and safety, taking photos and videos, and volunteering time with press and media coordination before, during and after the action. Get in touch if you'd like to be involved in roles like this in the future.
Click on any photo to see full size gallery…
Credits: Peg Hunter, Jane Berg, Leon Kunstenaar, Kelly Johnson, Michelle Del Cueto, Lewis Bernier, David Solnit, and Jade Northrup.