Vigil for Wynn Bruce, R.I.P.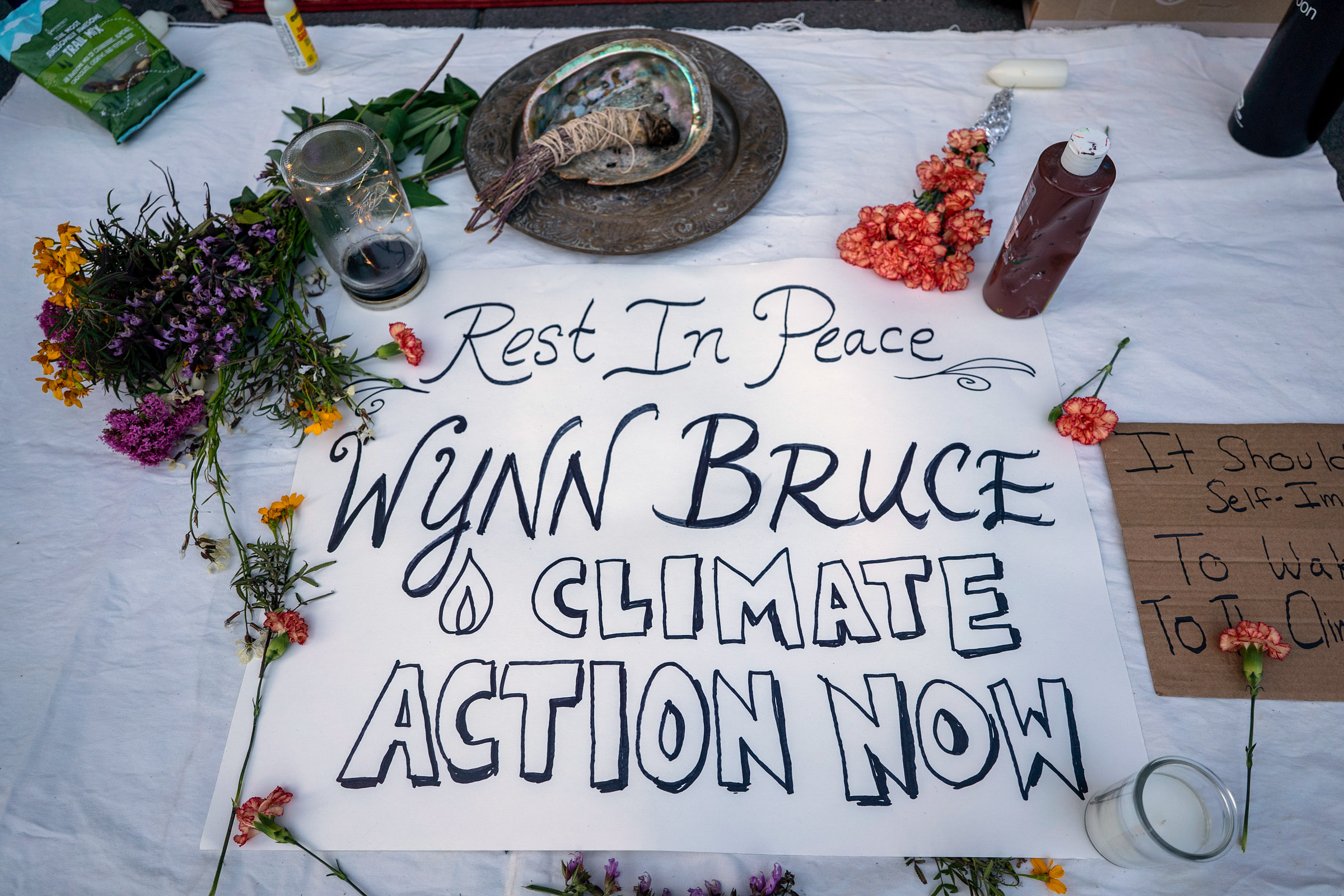 On Friday, April 29, Extinction Rebellion chapters and allies across the country held a silent vigil for Wynn Bruce, a climate activist and Shambhala Buddhist. Wynn Bruce self-immolated in front of the United States Supreme Court on Earth Day 2022 to protest the government's inaction on the climate and ecological emergency.
Vigils were held in Washington DC, San Francisco, Cincinnati, Philadelphia, New York, Bordentown, NJ, Northampton and Boston, MA. More than 180 climate activists came together, lit candles, marched, held a moment of silence, meditated, prayed, and shared their own stories about how Wynn's passing affected them.
Click on any photo to see full size gallery…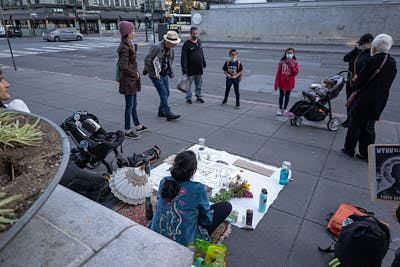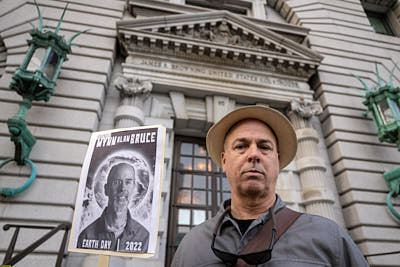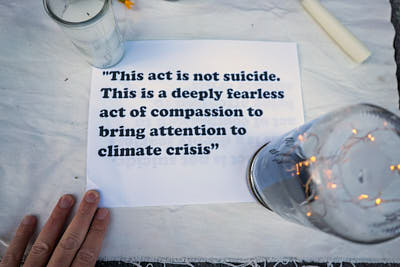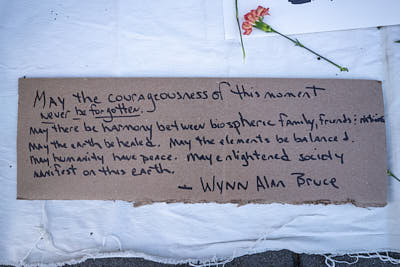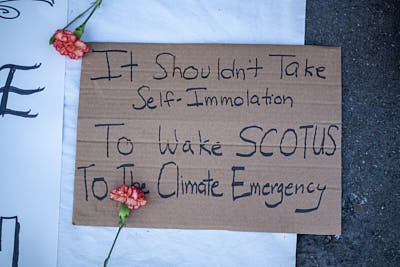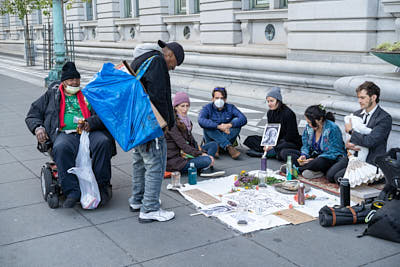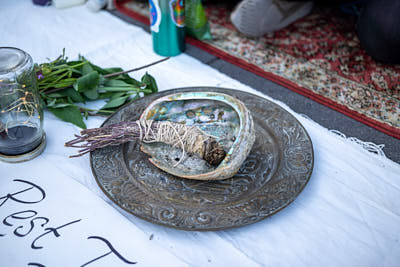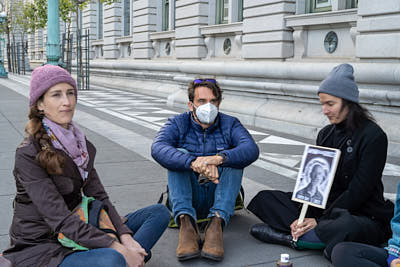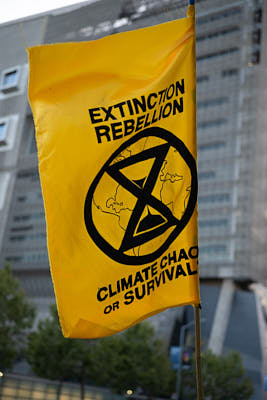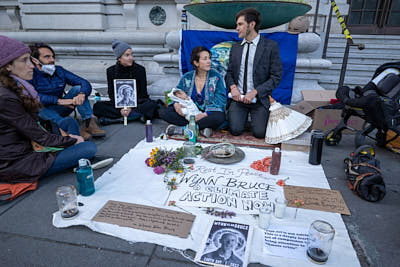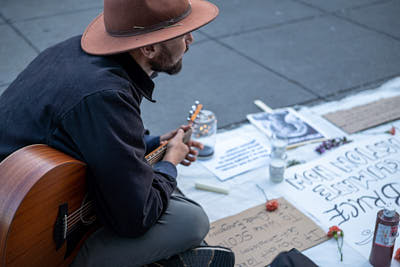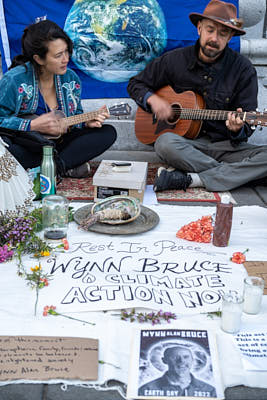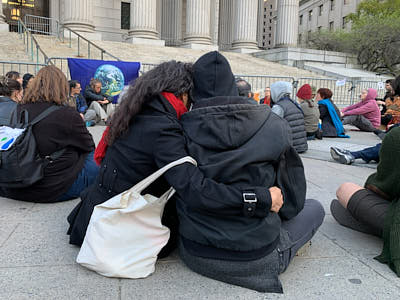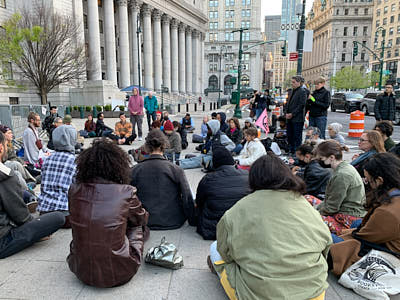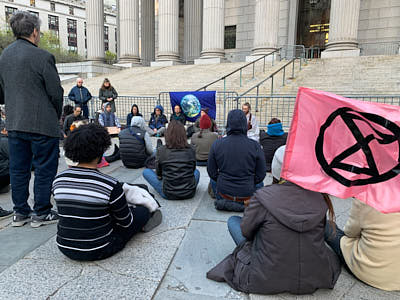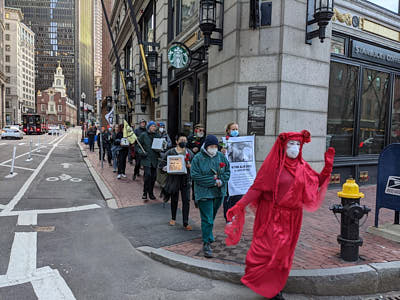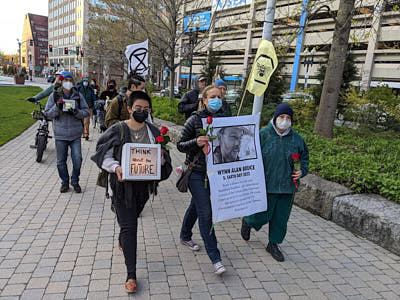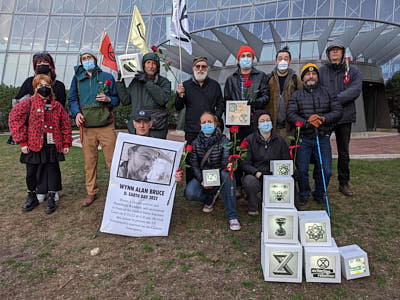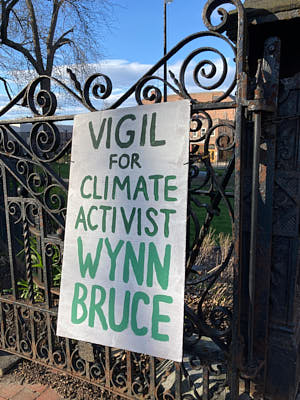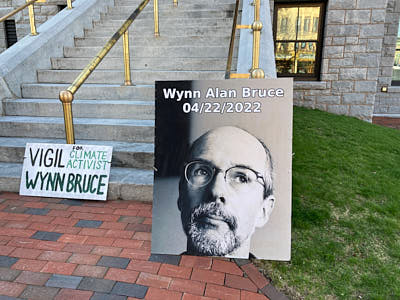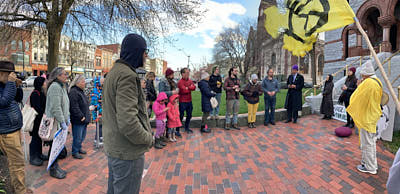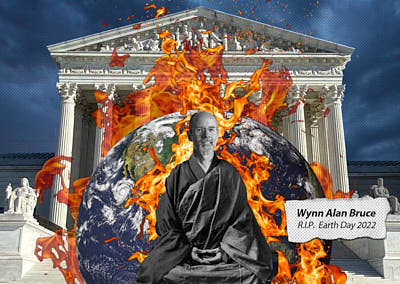 The Washington Post covered the vigil in D.C., and published an article on Wynn's death that included an interview with his father.
"We have an obligation to tell the truth about why Wynn Bruce self-immolated on Earth Day. Bruce's act has received minimal and misleading media attention. This was not an act of insanity. This was an act out of desperation for action on the climate and ecological emergency and was fueled by compassion for all life on this planet. If we don't tell the truth about Wynn Bruce, then he died for nothing. The desperation will only subside when the governments of the world finally take action and avert climate breakdown," said Alex Chambers, spokesperson for Extinction Rebellion Boston. 
"Perhaps Wynn Bruce wants the public to pay attention to what is being challenged in the Supreme Court at the moment. Several conservative justices have signaled that they may be willing to restrict the Environmental Protection Agency's ability to regulate the energy sector's fossil fuel emissions. Between that and the Biden administration's recent decision to resume leasing for oil and gas drilling, the government is demonstrating to be an absolute disgrace. We should all be outraged," said Mun Chong, spokesperson for Extinction Rebellion NYC. 

More photos and videos of the vigils can be found here.
Extinction Rebellion does not condone any form of violence, including harm against oneself. The vigils were held to bring attention to Wynn Bruce's actions, to honor him and his work by bringing light to the climate and ecological emergency, to protect life on earth. May Wynn Bruce rest in peace and power. 
If you are struggling with suicidal thoughts or are experiencing a mental health crisis you can call the National Suicide Prevention Lifeline (Lifeline) at 1-800-273-TALK (8255), or text the Crisis Text Line (text HELLO to 741741). Both services are free and available 24 hours a day, seven days a week. All calls are confidential.
#WynnBruce