People Vs. Fossil Fuels Solidarity Action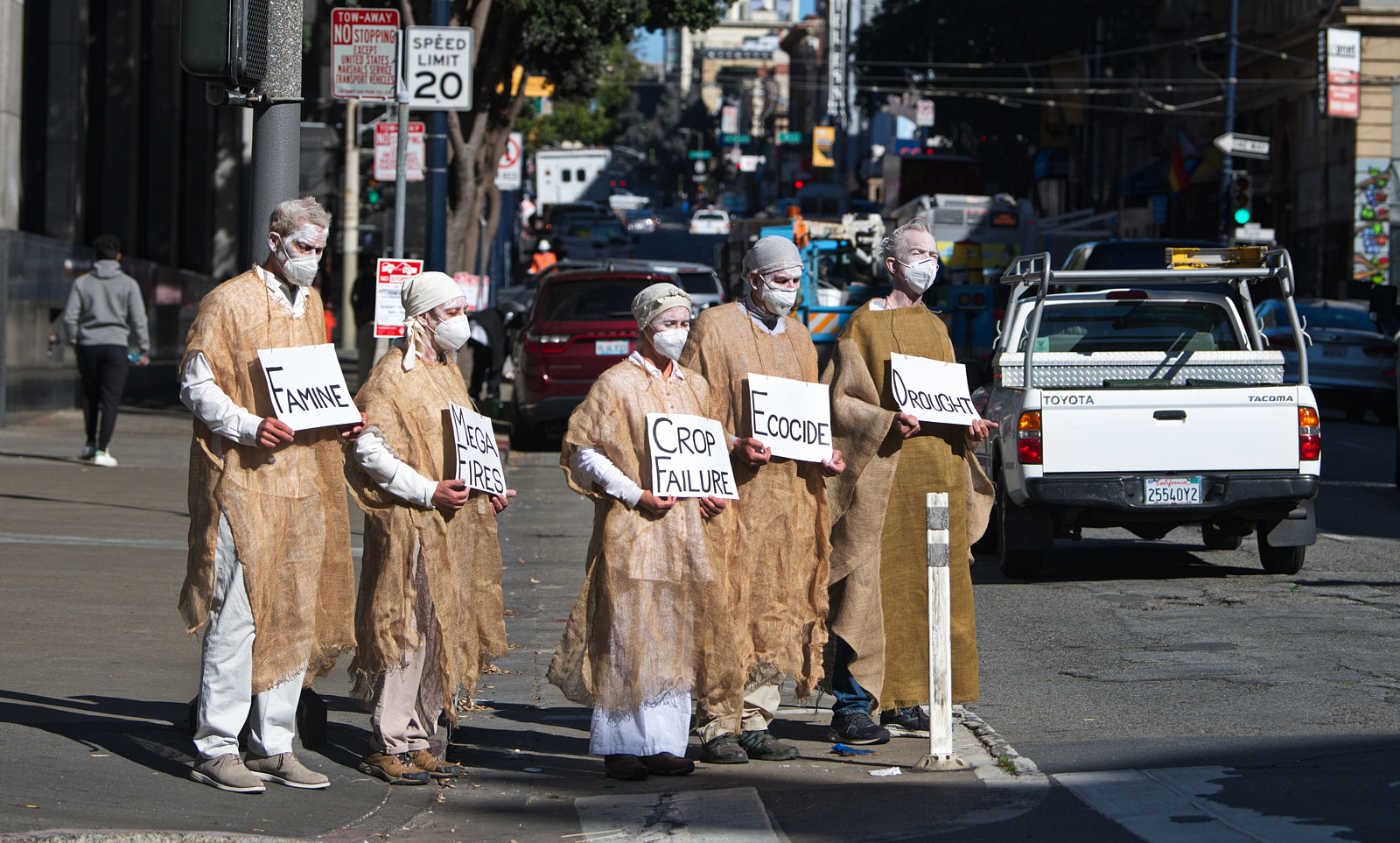 On Friday, October 15 a small but mighty group converged on the Federal Courthouse in San Francisco to demand an end to fossil fuel extraction and dependence. The San Francisco action was in solidarity with the hundreds of activists who participated in the five days of climate action dubbed #PeopleVsFossilFuels in Washington, DC. More than 650 activists were arrested during the five days of protests in DC, demanding an end to fossil fuel projects and transition to a renewable energy revolution.
In San Francisco, a large banner demanded that President Biden declare a climate and ecological emergency. "Lamentors" – silent witnesses representing an array of climate-related harms (famine, drought, crop failure, mega fires and ecocide) – processed on the plaza in front of the federal building. They were joined by "Xtractors" in gas masks, dystopian figures who represent the routinized rapacity of predatory, extractive capitalism. They are unstable and glitchy, edging toward malfunction, unraveling, implosion. They are unstable and glitchy, edging toward malfunction, unraveling, implosion.
This was one of many actions scheduled for the days before and during the upcoming Conference of the Partners climate conference, COP26. We encourage everyone who is able to come out and speak truth to power as the fate of society and species hangs in the balance.
Leon Kunstenaar also wrote a recap over here on Indybay.org.
Click on any photo to see full size gallery…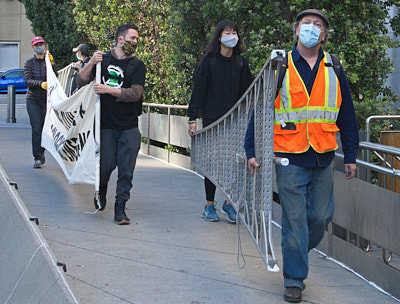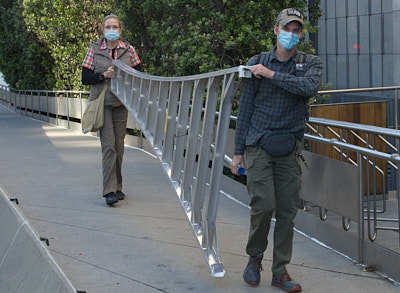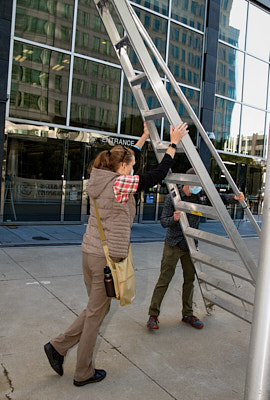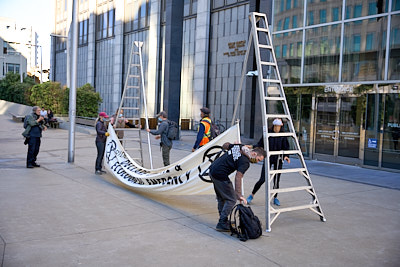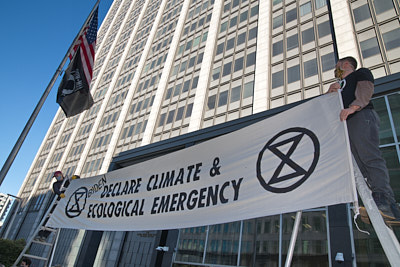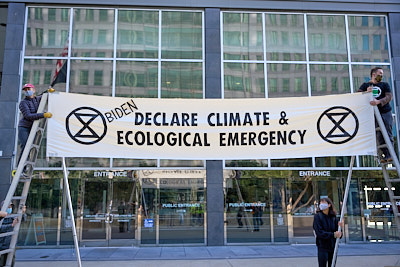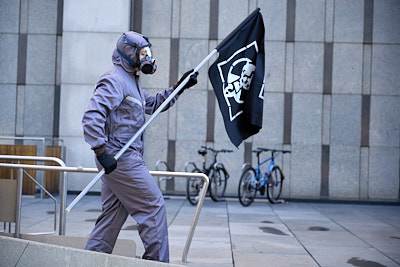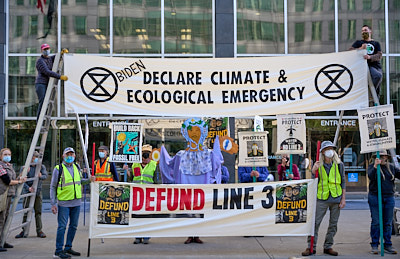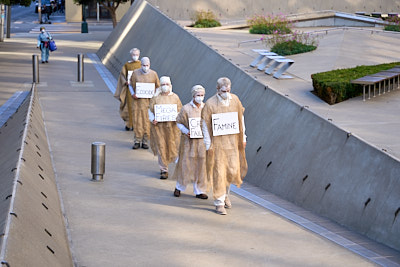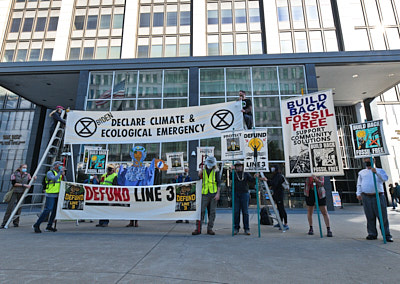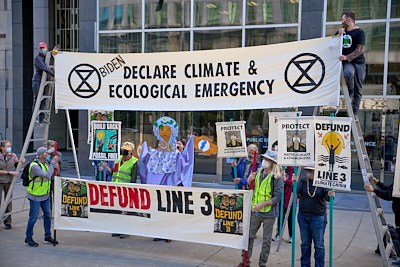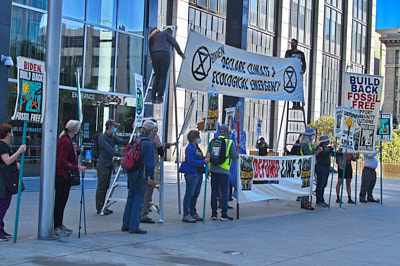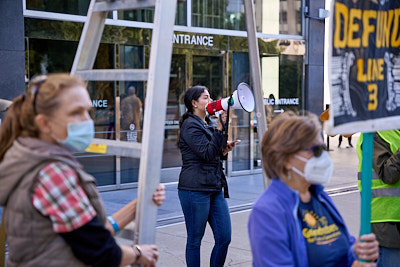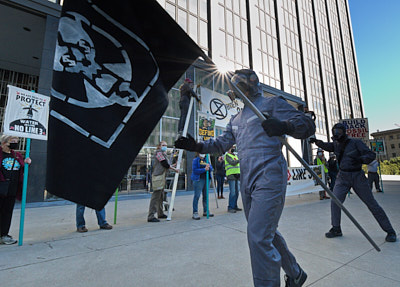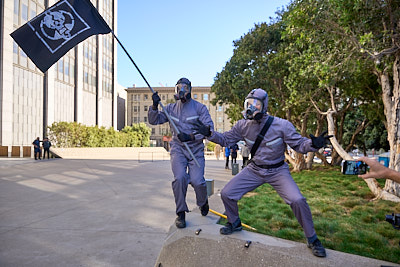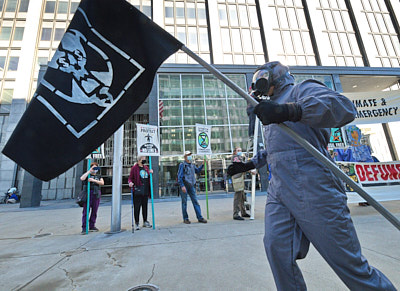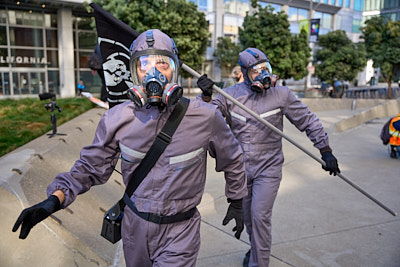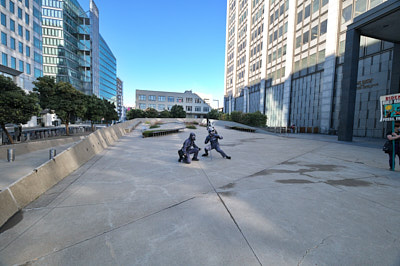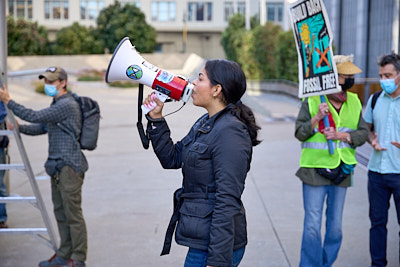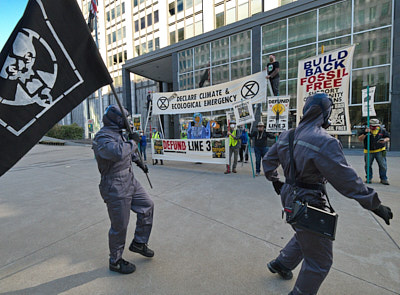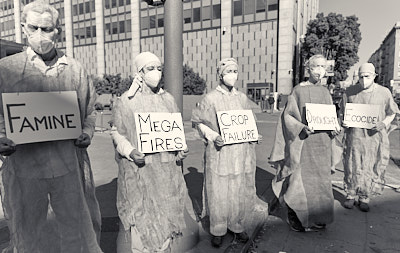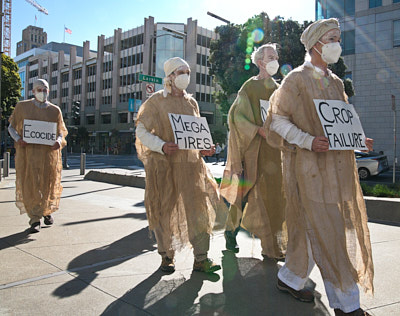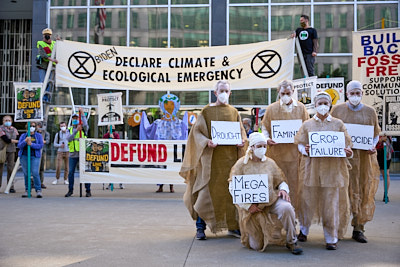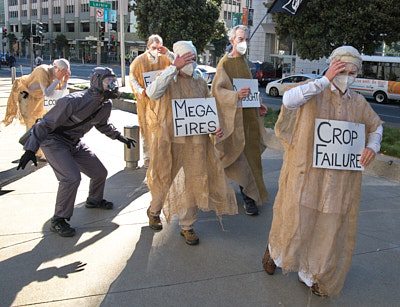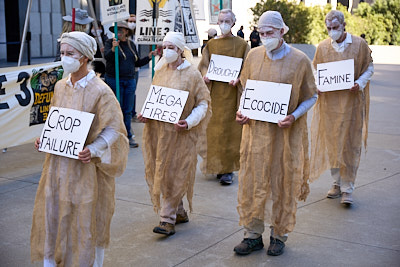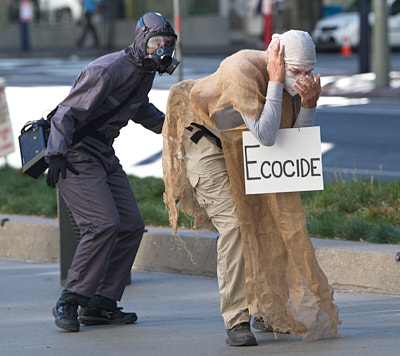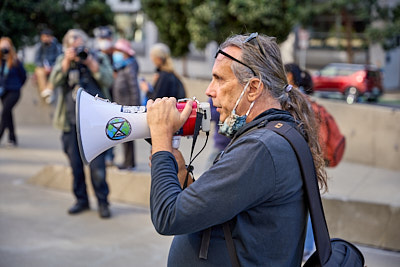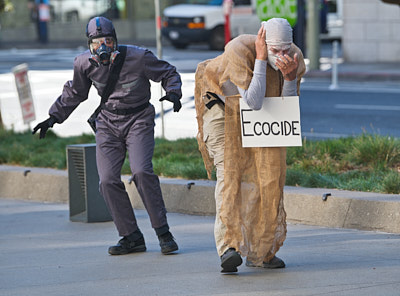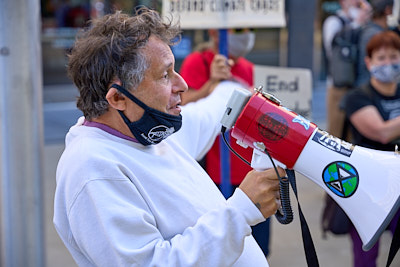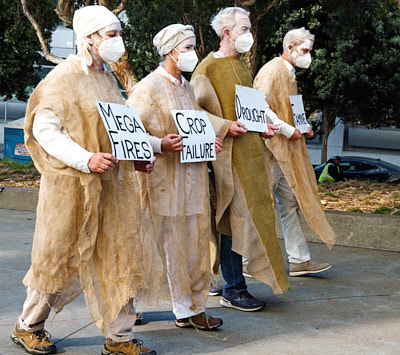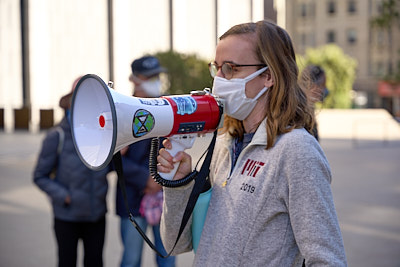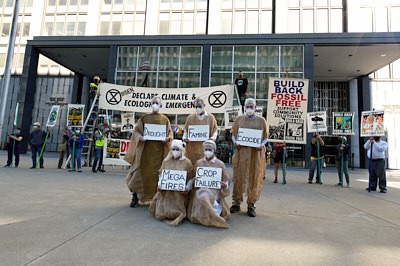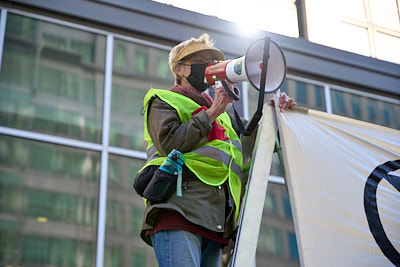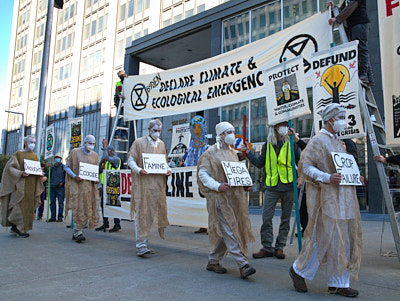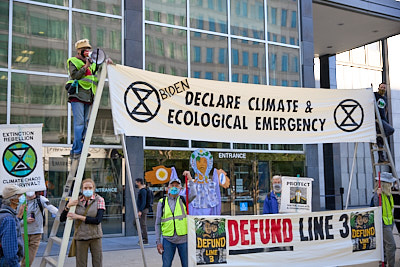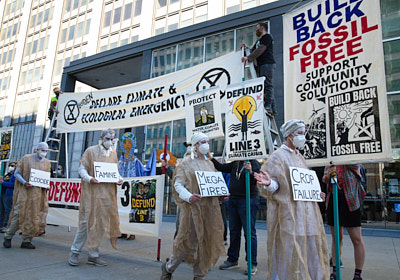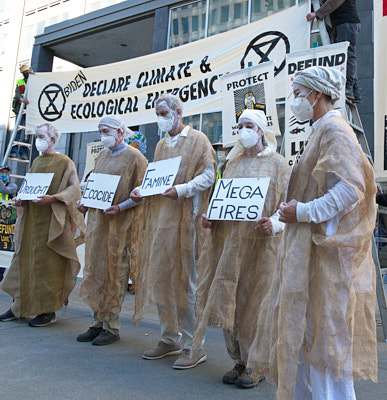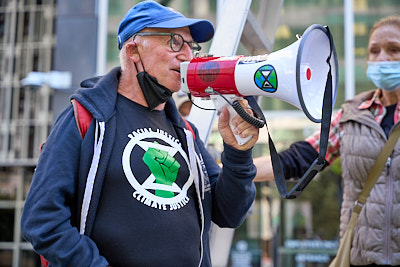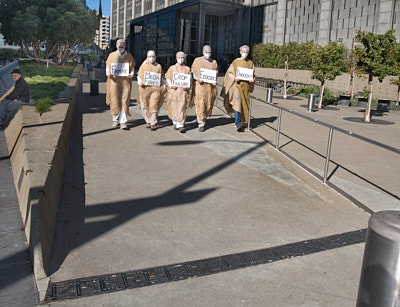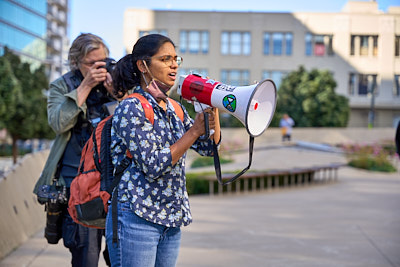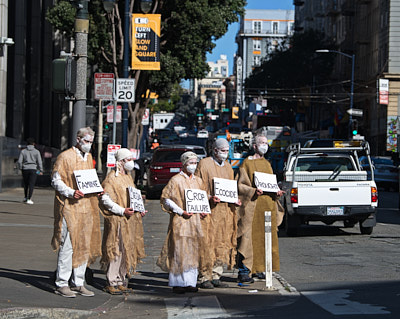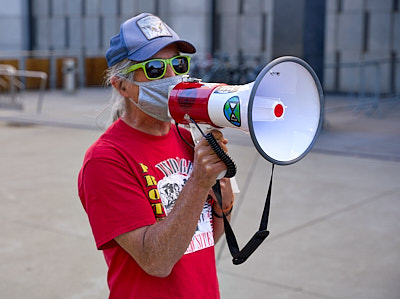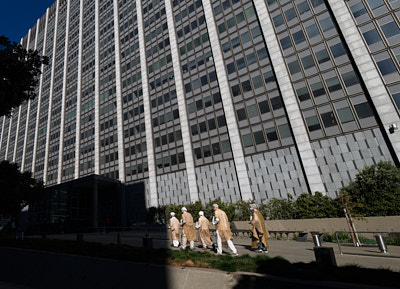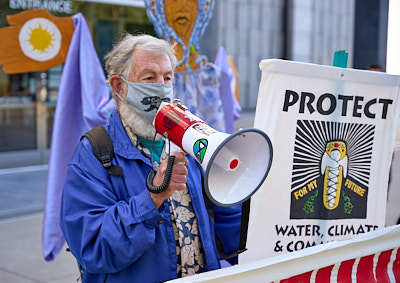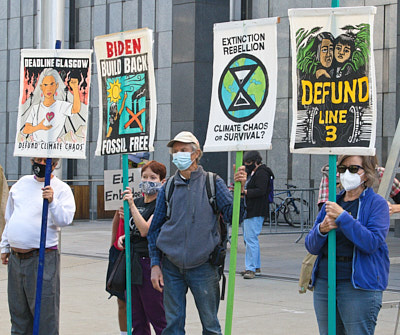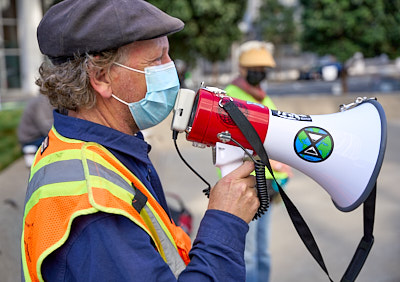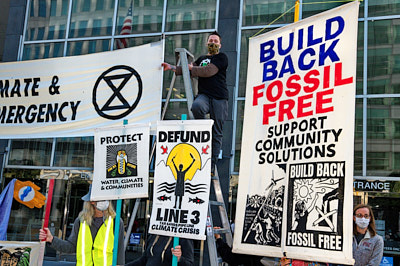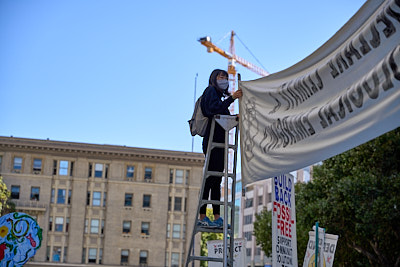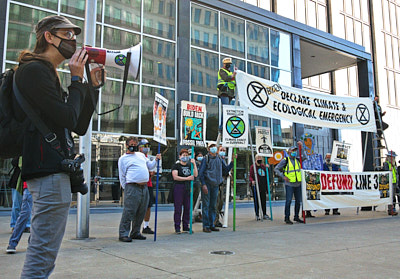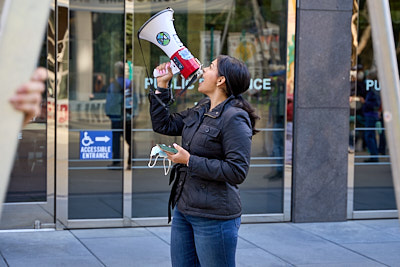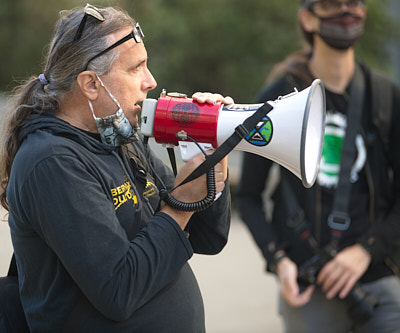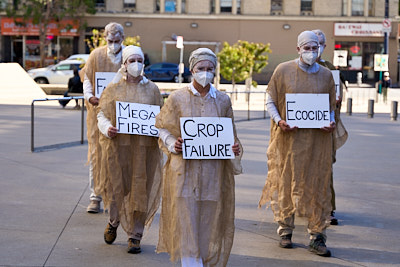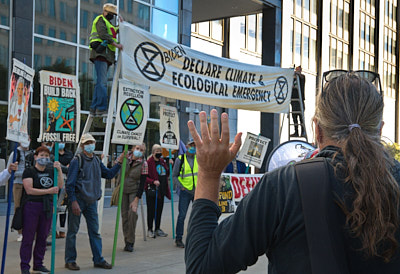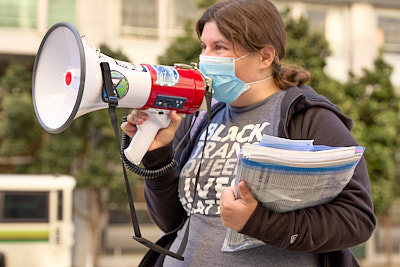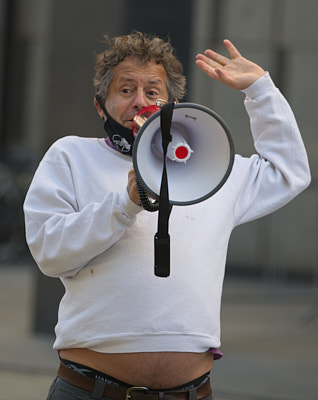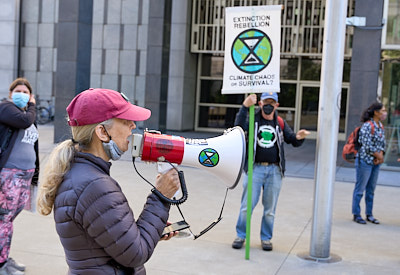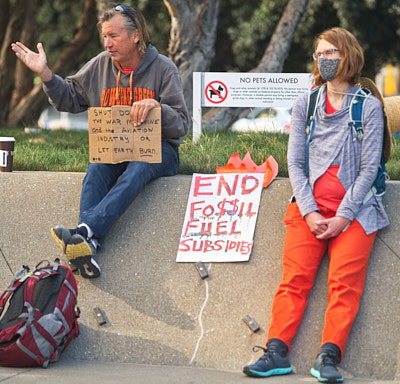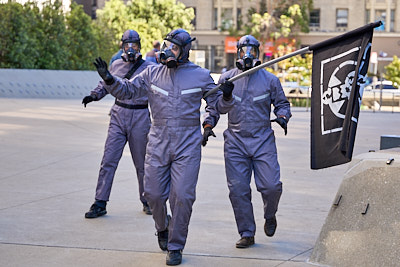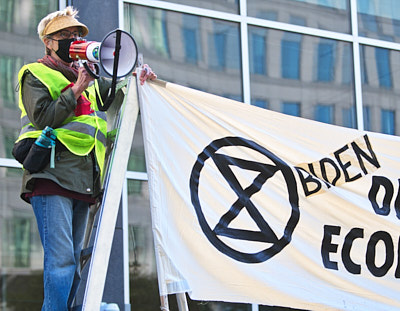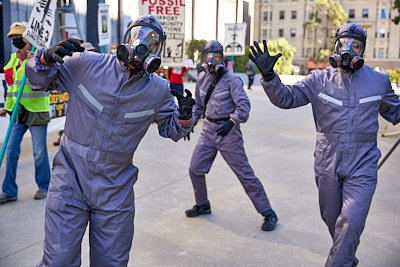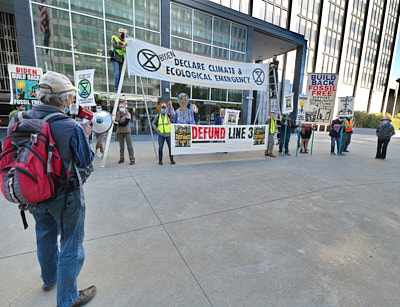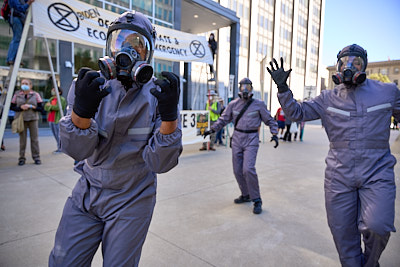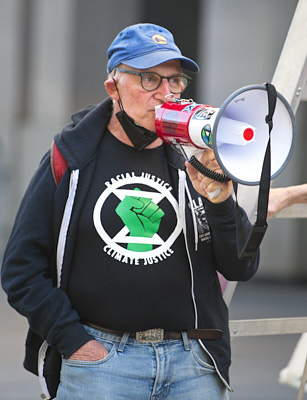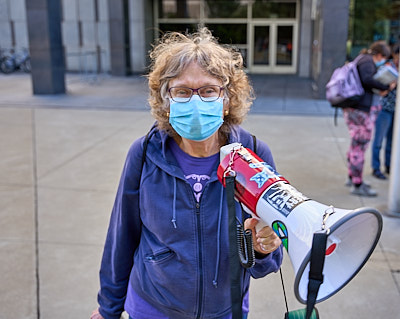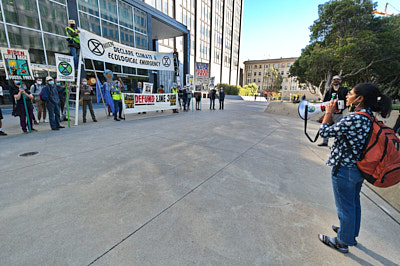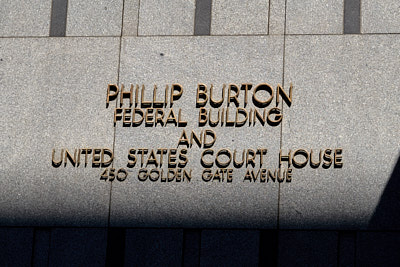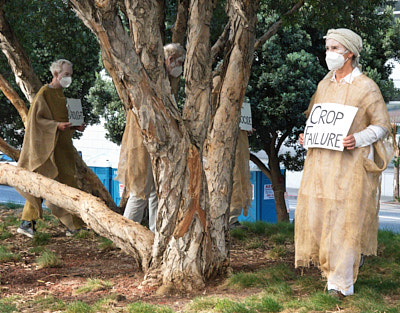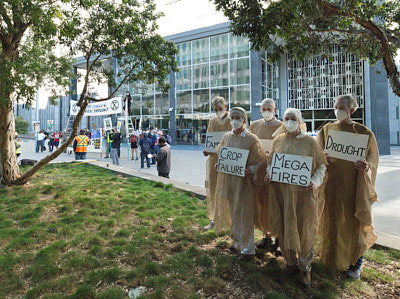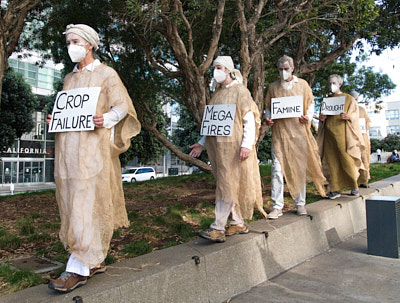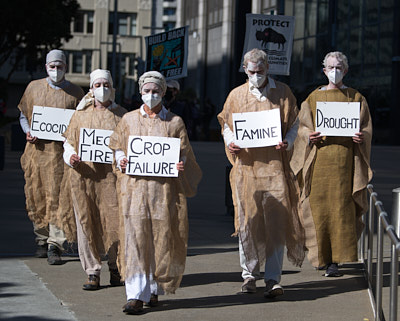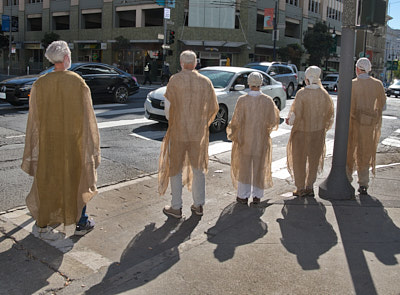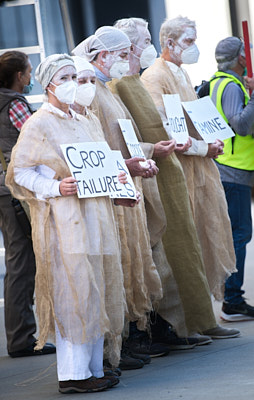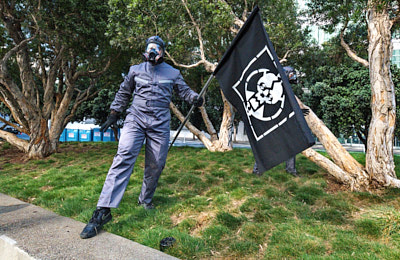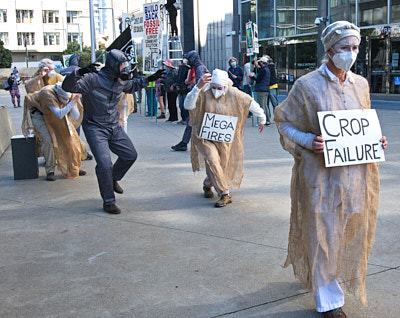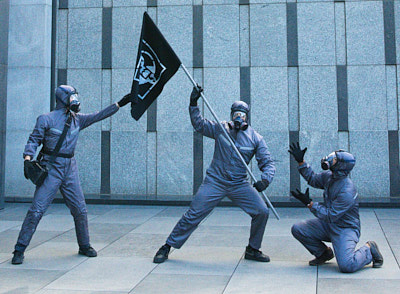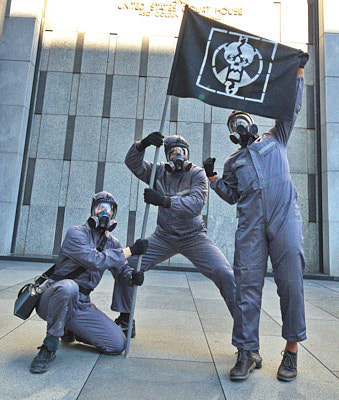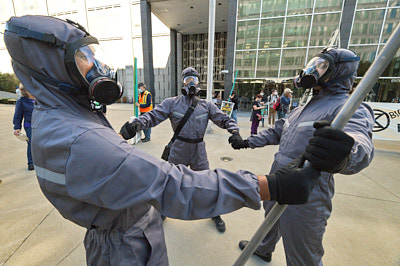 Photo credits: Leon Kunstenaar, Jade Northrup
About Extinction Rebellion
Extinction Rebellion is an International, 100% non-violent, civil disobedience movement that aims to drive radical change through direct action to avert climate catastrophe and minimize the risk of human extinction and ecological collapse. XRUS has four demands: 1) Tell the Truth about Climate Change.  2) Reduce CO2 emissions to net zero by 2025. 3) Create a Citizens' Assembly to oversee the changes. 4) Prioritize frontline communities in a just transition.
If you'd like to join us in building community, or creating transformative art confronting the climate crisis, or helping us plan direct actions in the streets … get in touch by emailing us at welcome@xrsfbay.org — and make sure you are signed up for our email newsletter to get updates on upcoming events.
Follow Hashtags: #WellsFracko #DeadlineGlasgow #StopTheMoneyPipeline #ExtinctionRebellion #XRSFBay #ClimateEmergency