Global Day of Action to Defund Climate Chaos and Fossil Fuels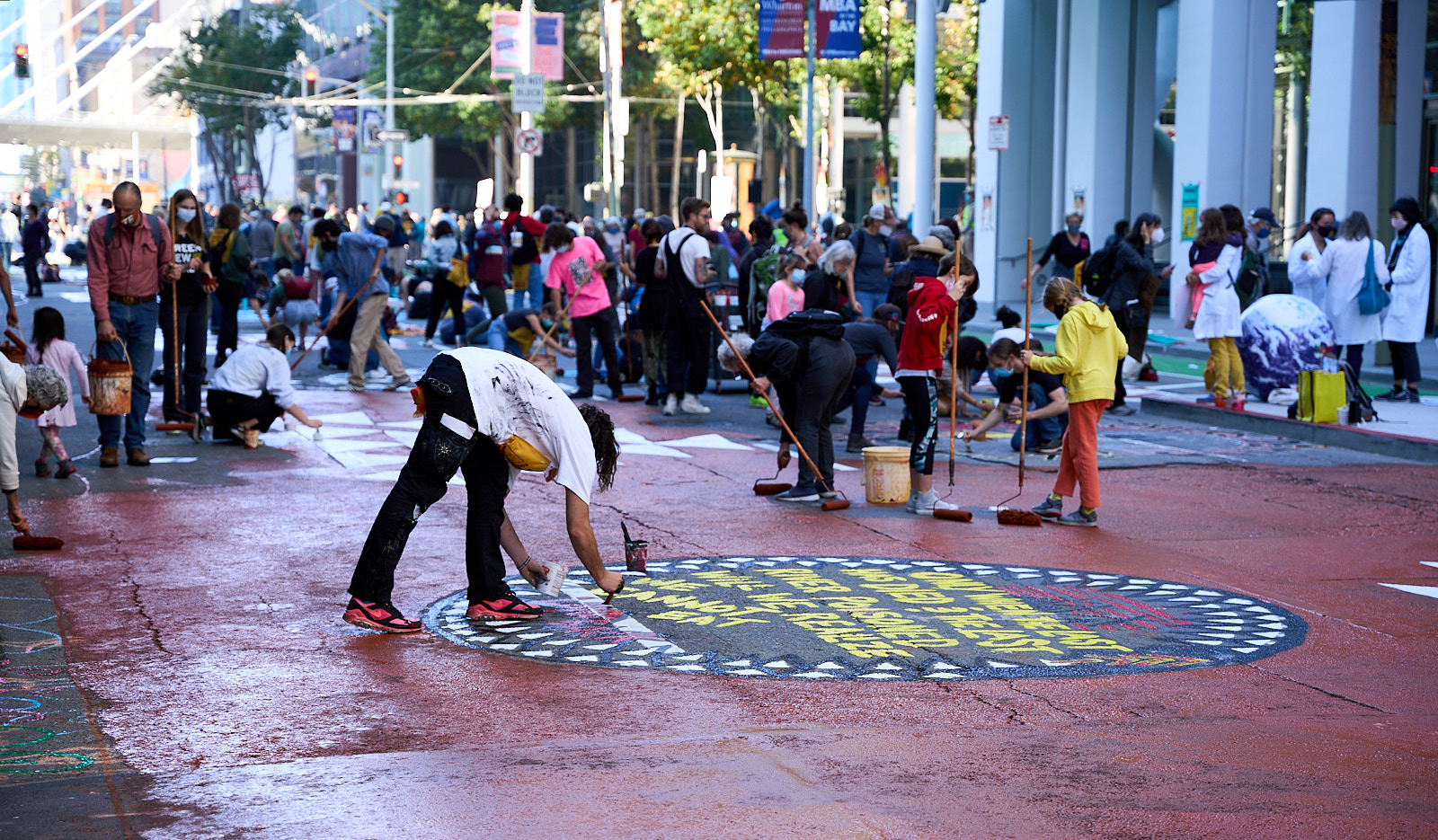 On Friday, October 29, two days before the start of the United Nations COP26 climate conference in Glasgow, the Bay Area climate justice community joined together as part of a Global Day of Action to demand that financial institutions and governments immediately stop funding the fossil fuel projects that are feeding the climate emergency. Led by indigenous and youth activists, several streets in downtown San Francisco were blocked as groups created an enormous street mural showing messages of warning and hope. Youth Vs. Apocalypse led a march to the Federal Reserve to demand that banks and President Biden #DefundClimateChaos.
The murals were created with non-toxic tempera that incorporated ash from the California wildfires and clay powder from from Ione, CA — Miwok Territory in the Sierra foothills. Several of the day's speakers were survivors of those fires, bringing the tragedy of climate change to the door of BlackRock, the #1 funder of fossil fuels and deforestation. As the mural was being created, eight activists, including several from Extinction Rebellion, chained themselves to the front doors of BlackRock for five hours in a symbolic effort to demand an end to BlackRock's damaging "business as usual."
In addition to the action on the ground, two courageous young people scaled the wall of the Transbay terminal to unfurl a banner saying: "Investments set the world on fire from CA to Amazon #DefundClimateChaos." The two were arrested after they returned to the ground, and were later cited and released. If you'd like to learn more, check out this inspiring recap with powerful statements from the climbers and many of the other participants.
The action was covered by KQED and generated several spectacular videos, including this one by Arthur Koch and this one from the Labor Video Project. Learn more about BlackRock's criminal "investment" work at the BlackRocksBigProblem website.
Partners for the event included NDN Collective, Idle No More SF Bay, 1000 Grandmothers, AIM Foothills Central California Chapter, CA MMIWP2S. 350 Bay Area, Youth Vs. Apocalypse, Extinction Rebellion SF Bay Area, Silicon Valley Climate Action Now, Grandmothers for a Green New Deal, Climate Health Now and many more.
Click on any photo to see full size gallery…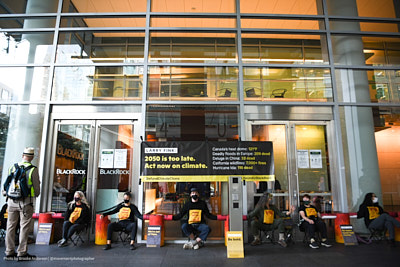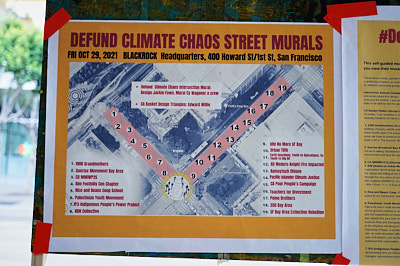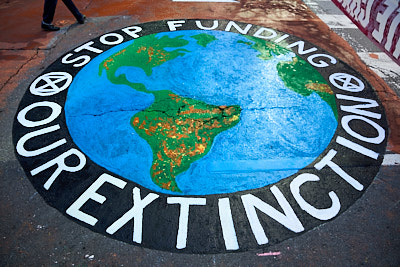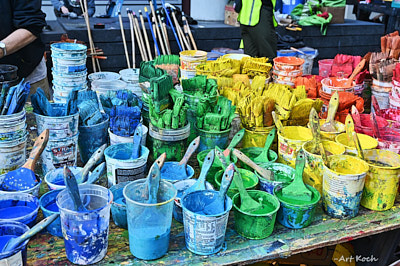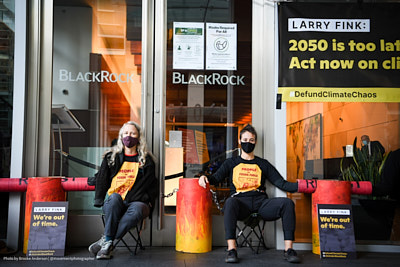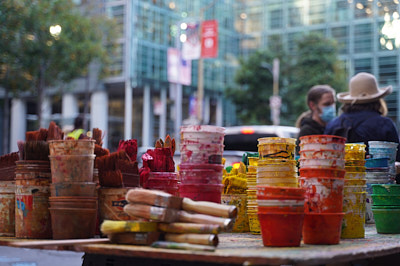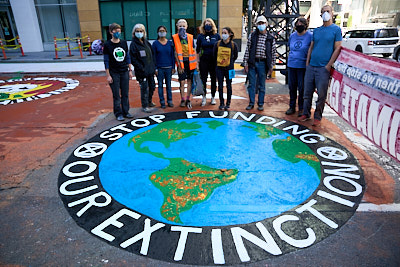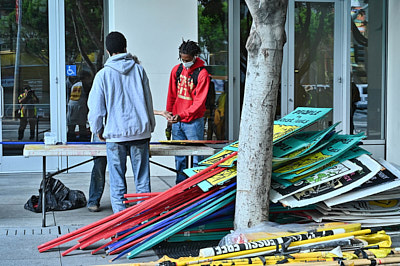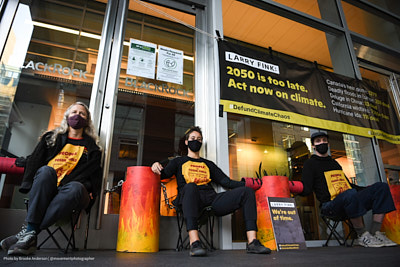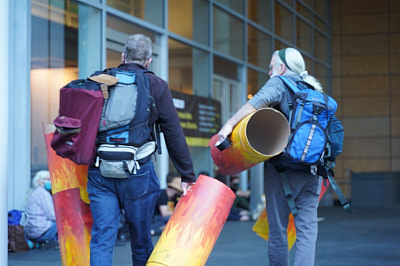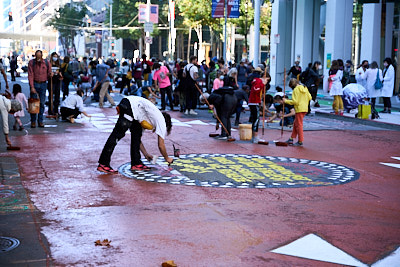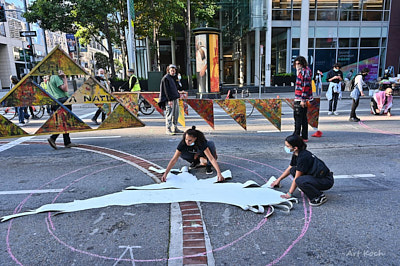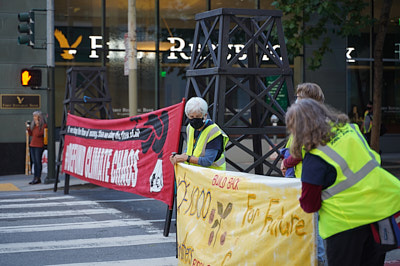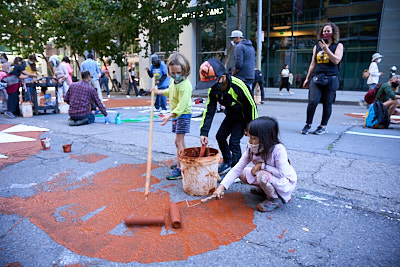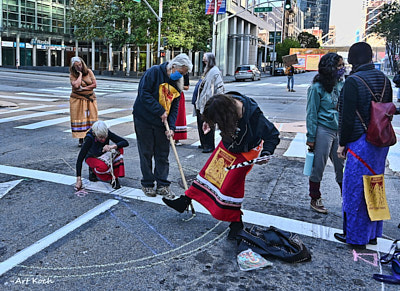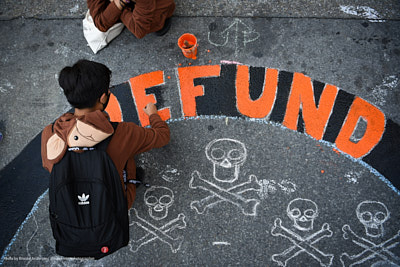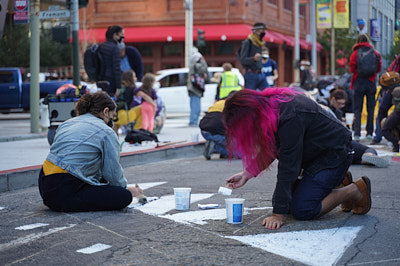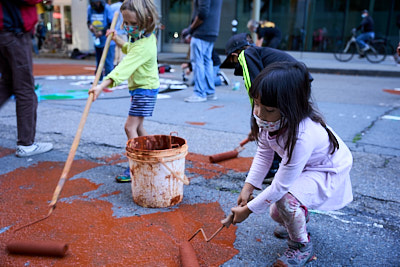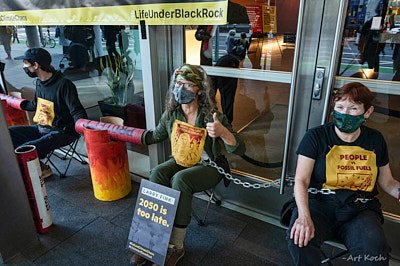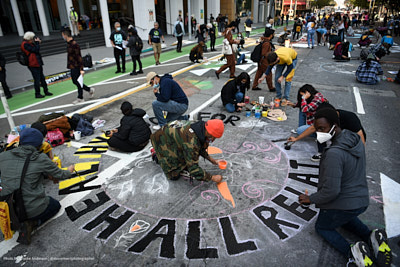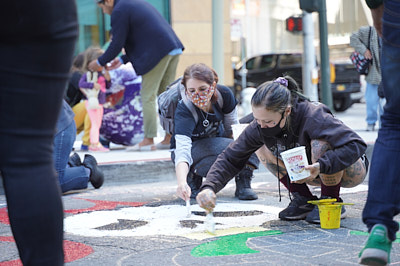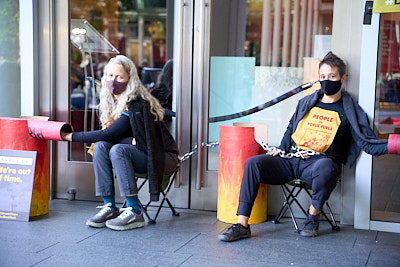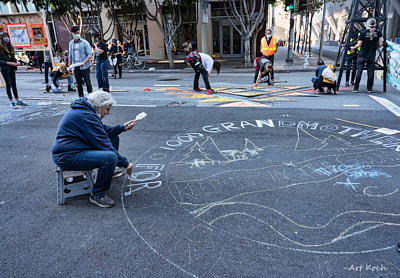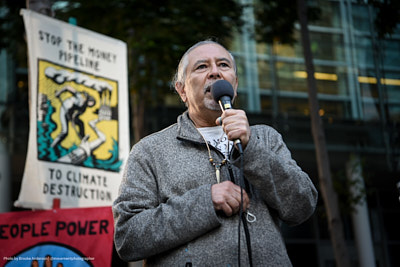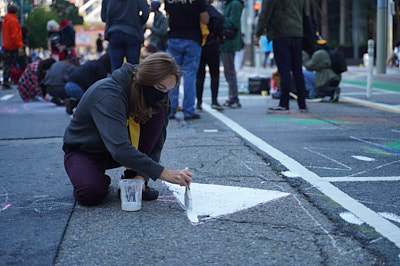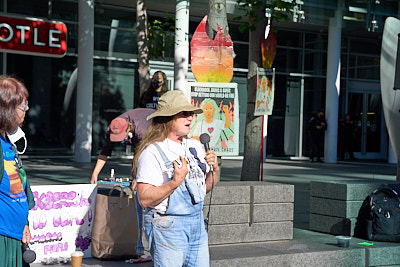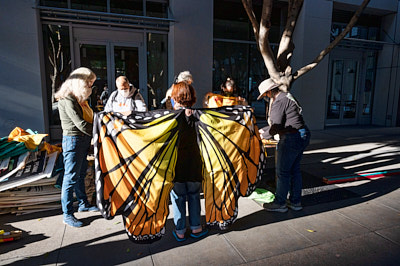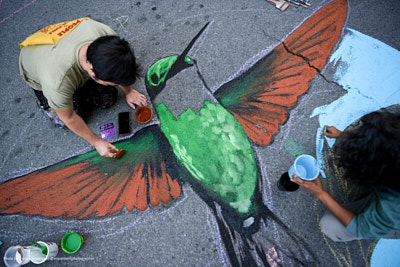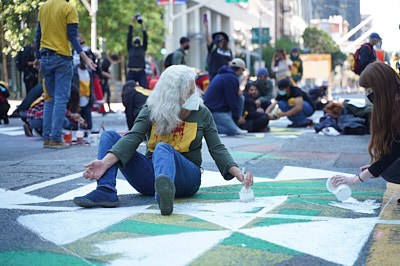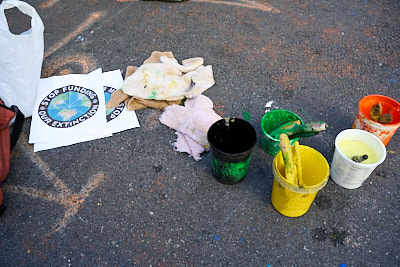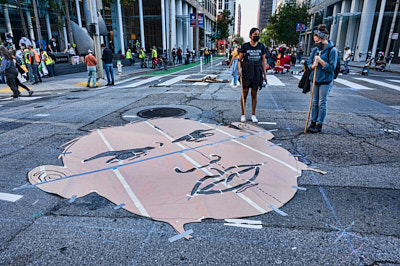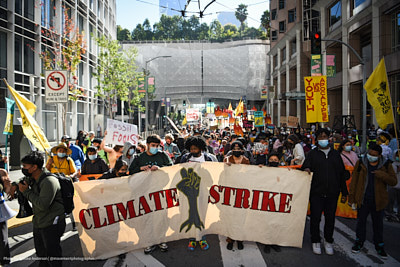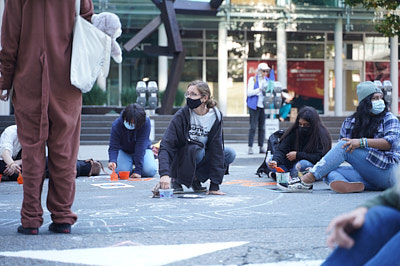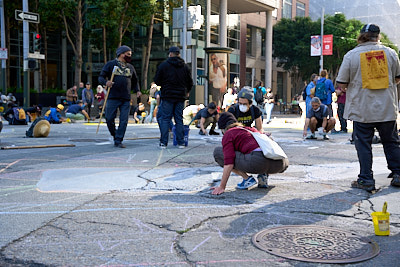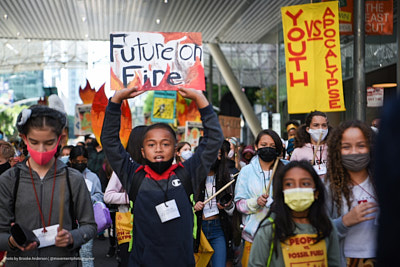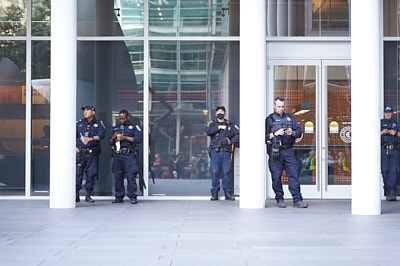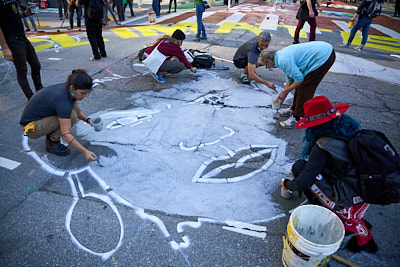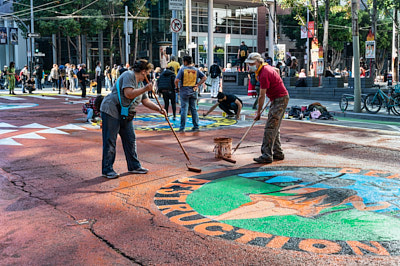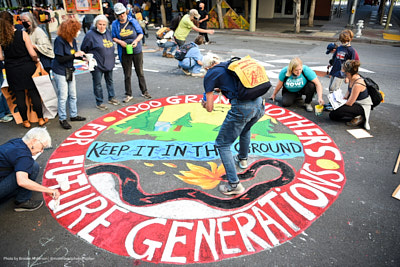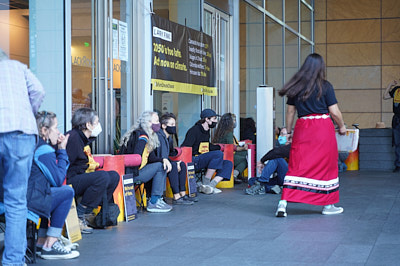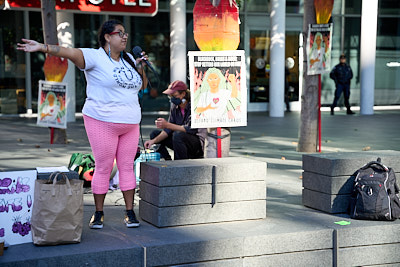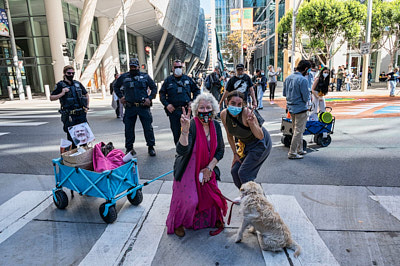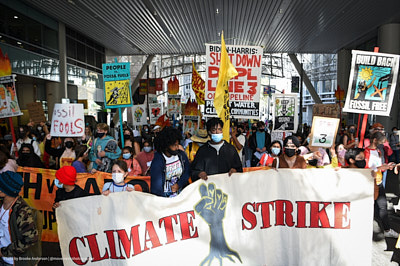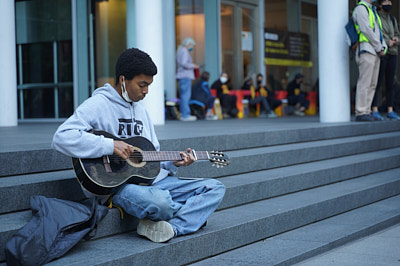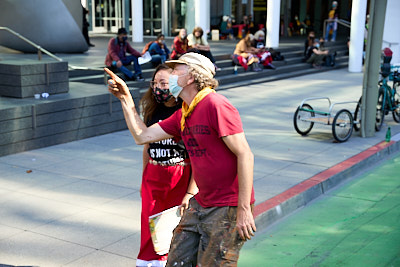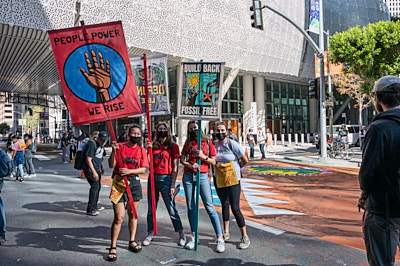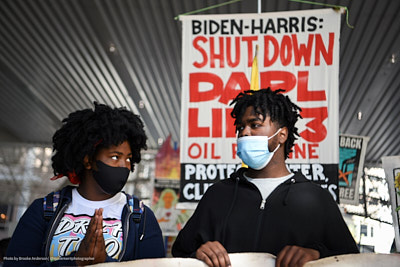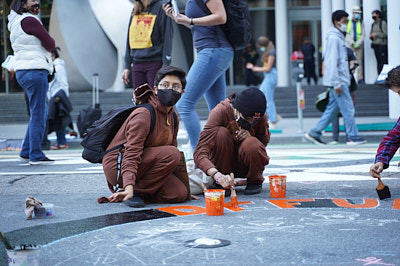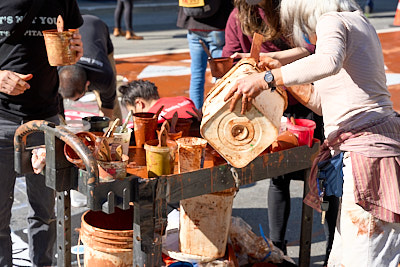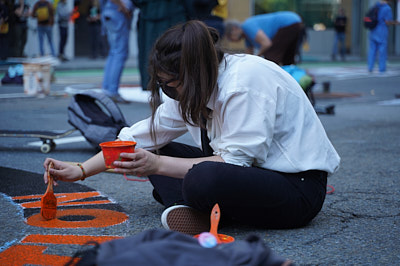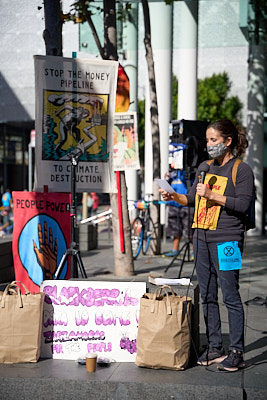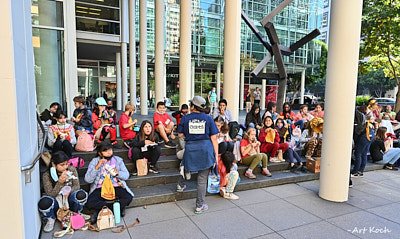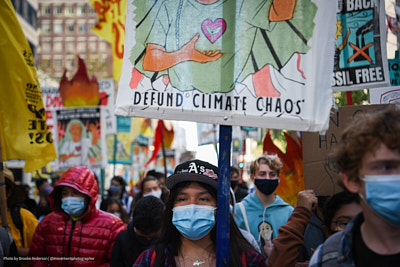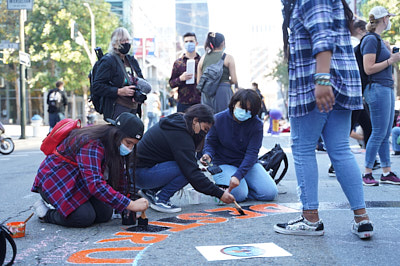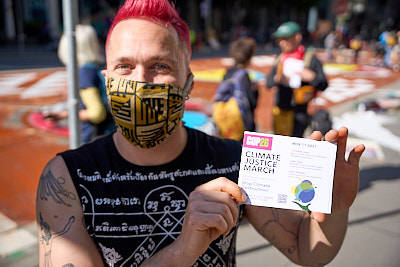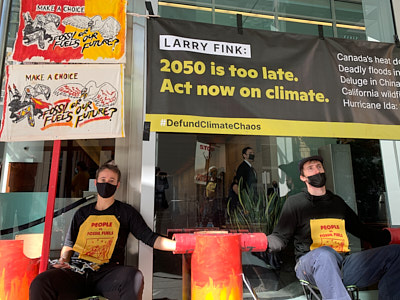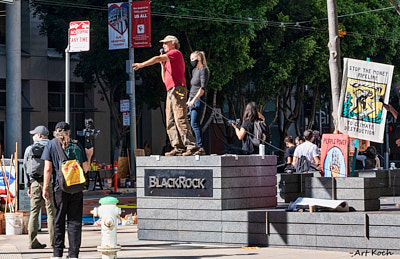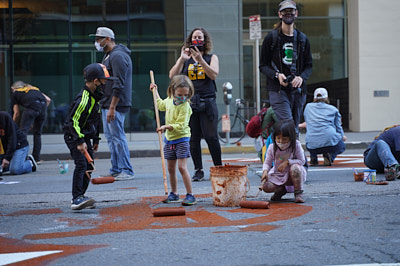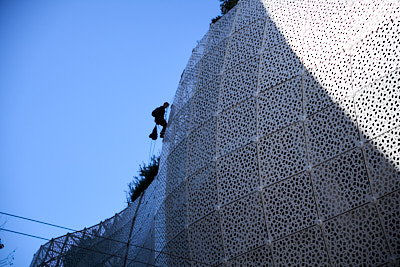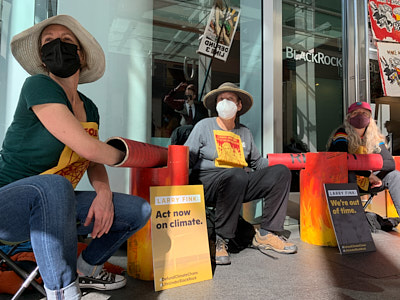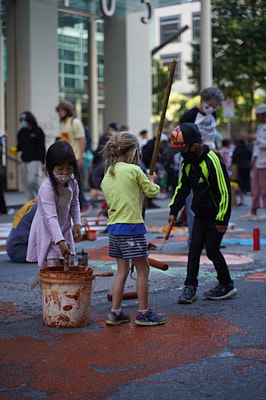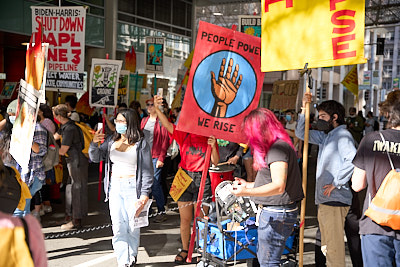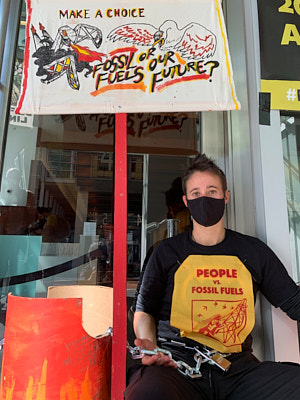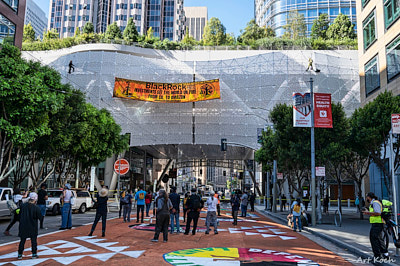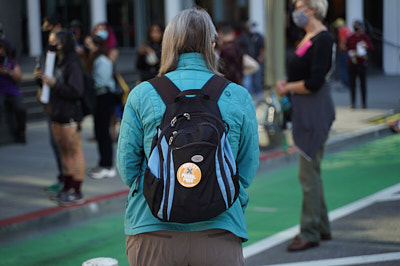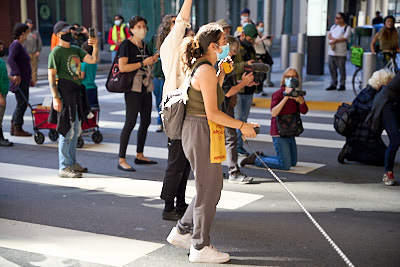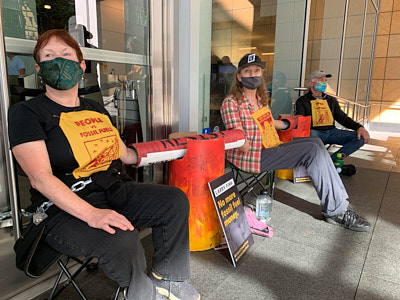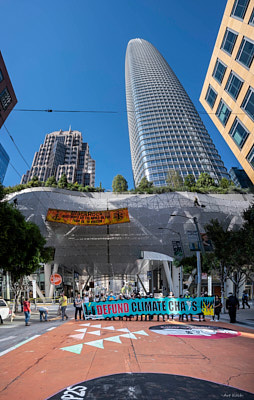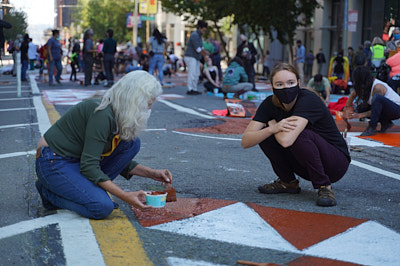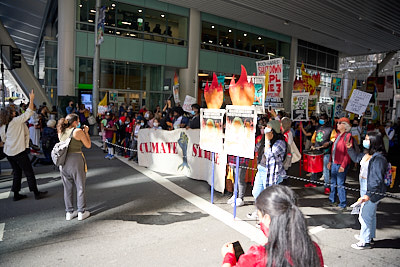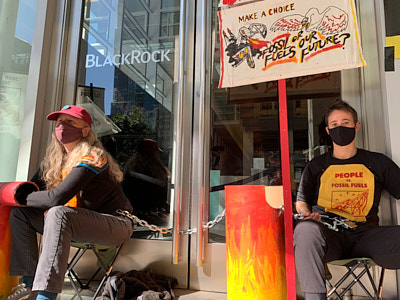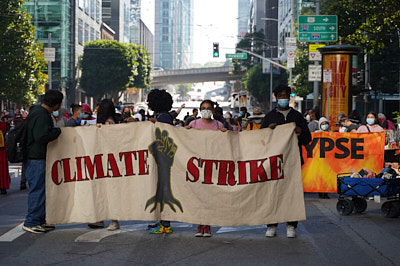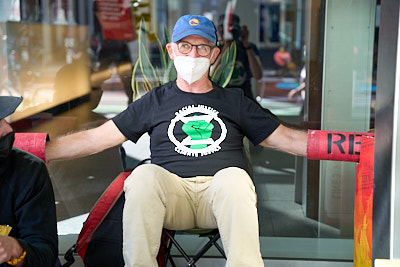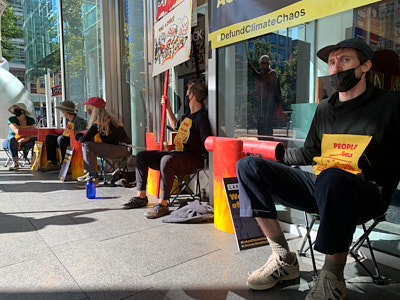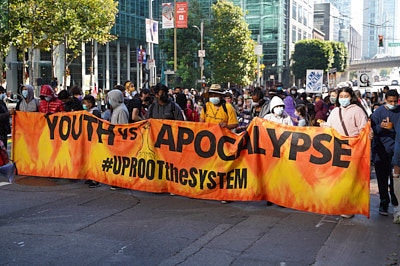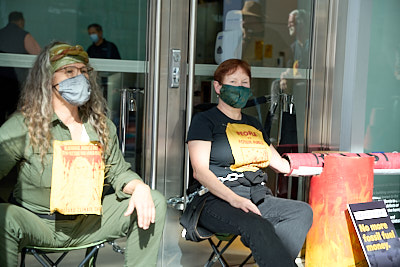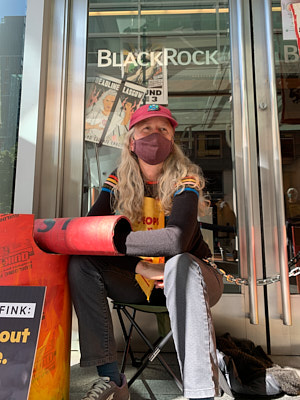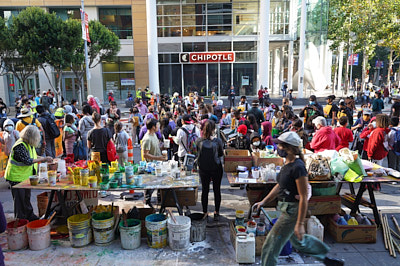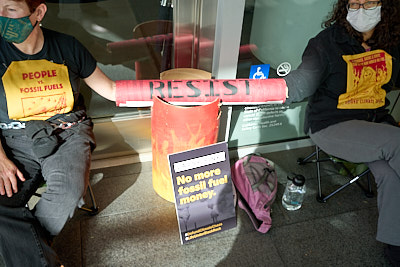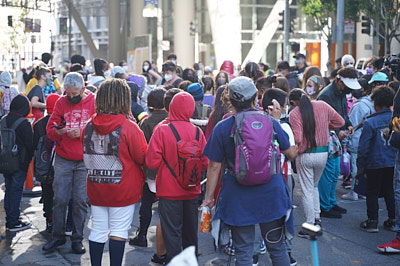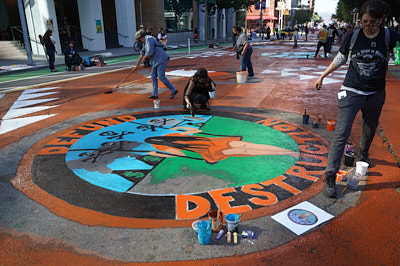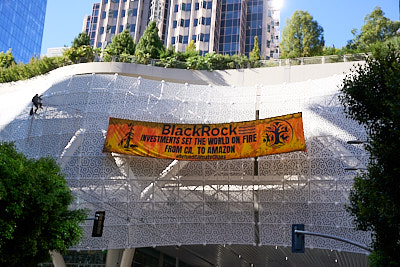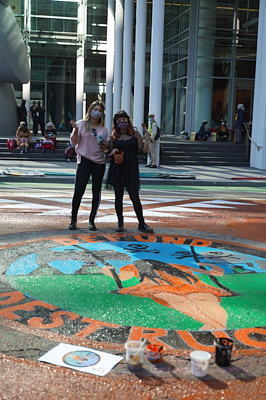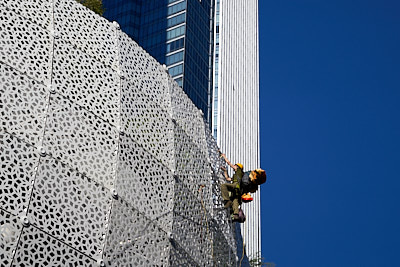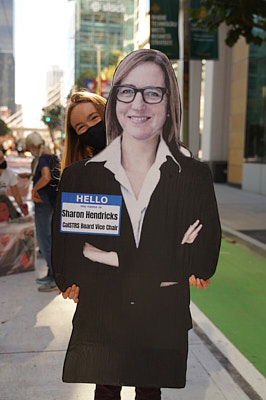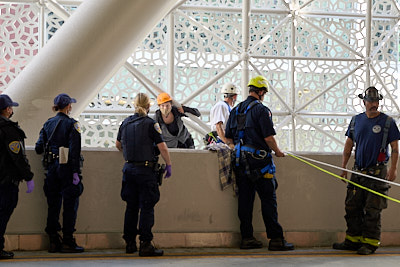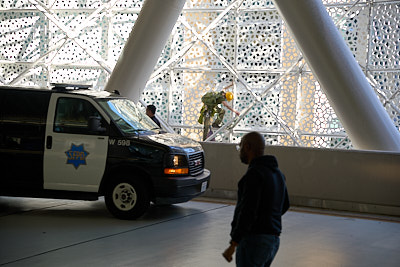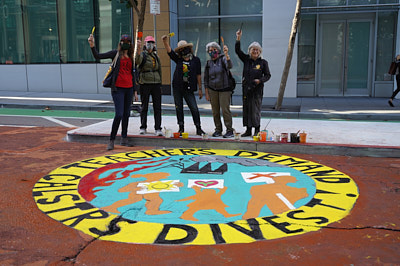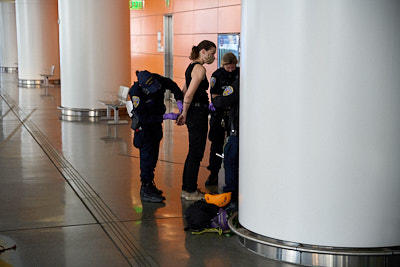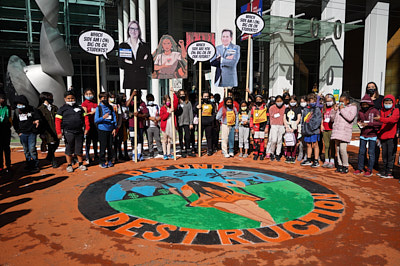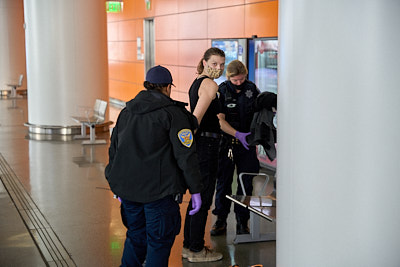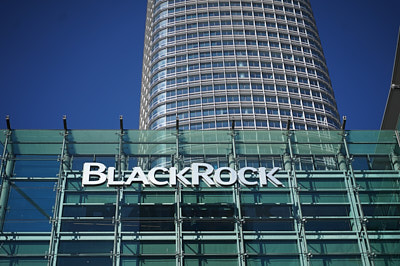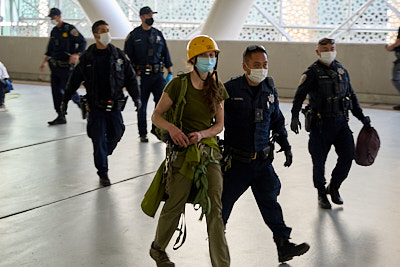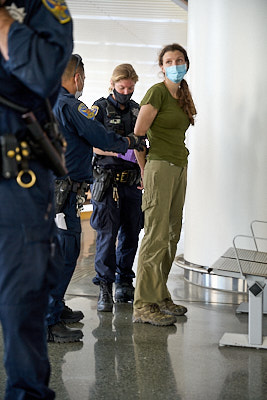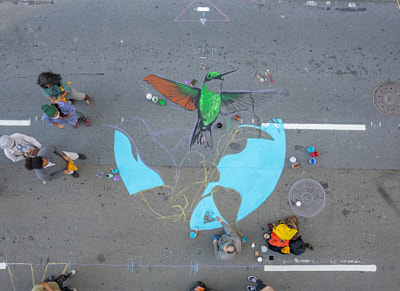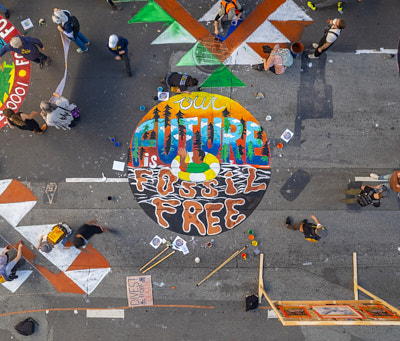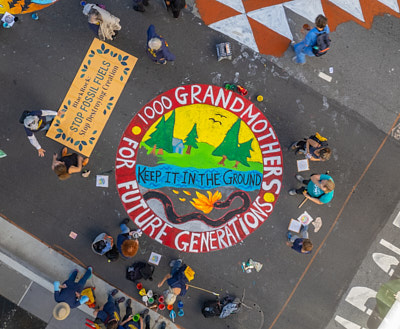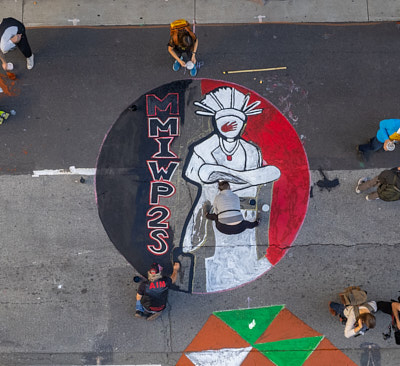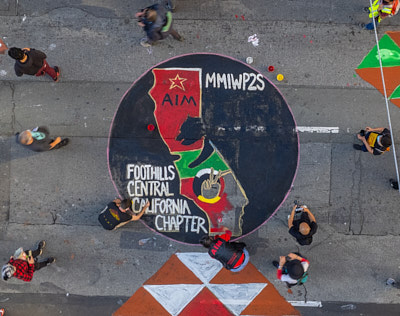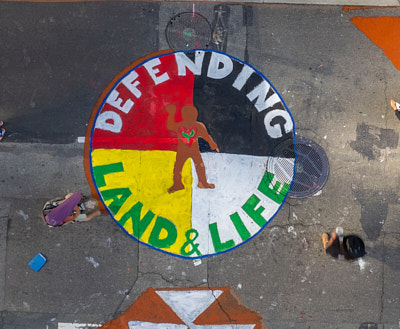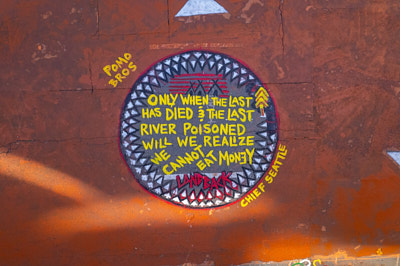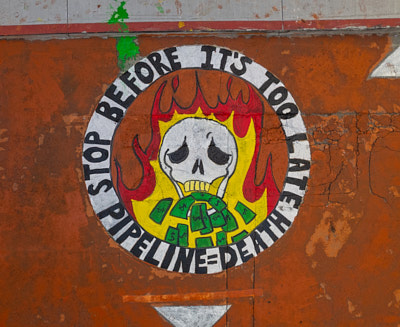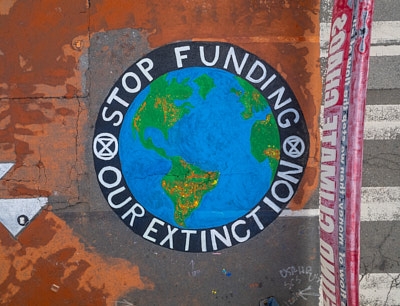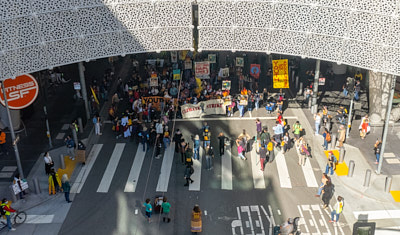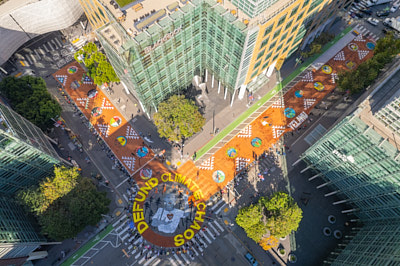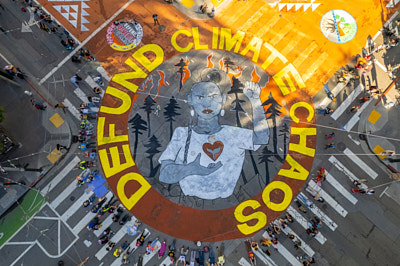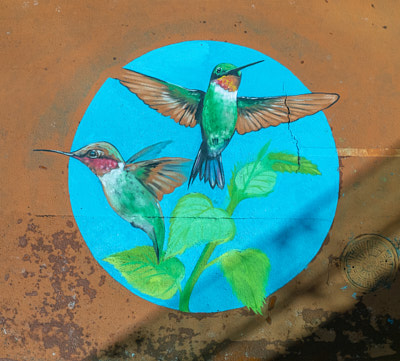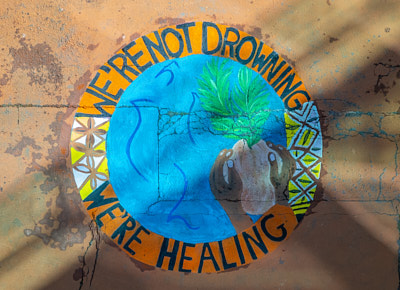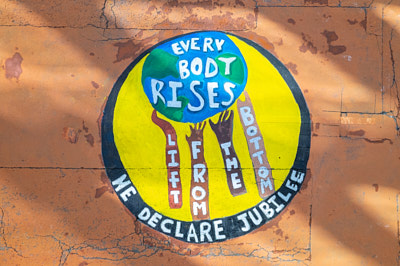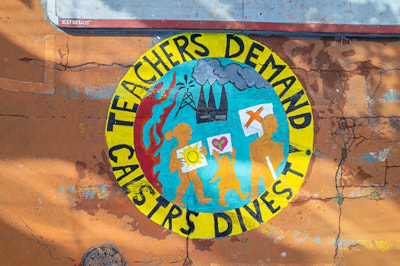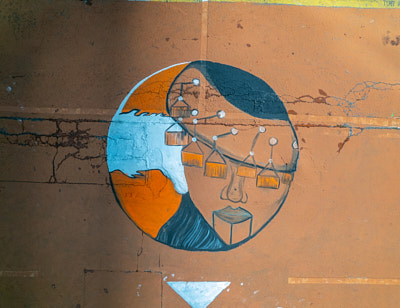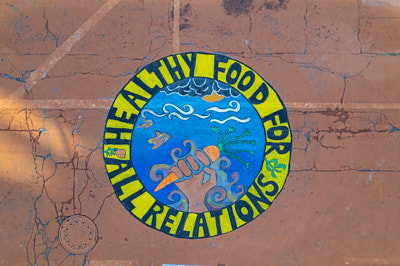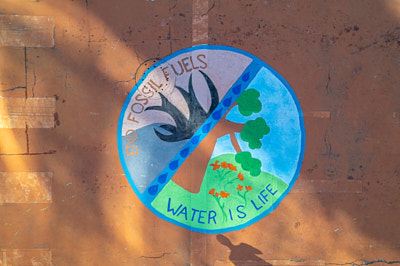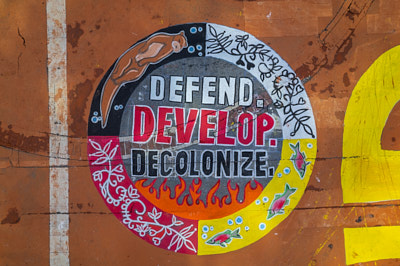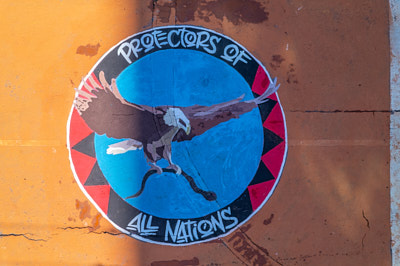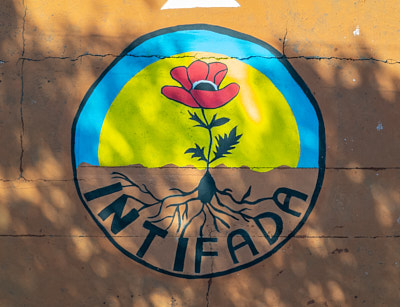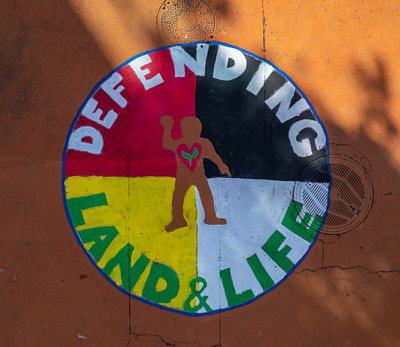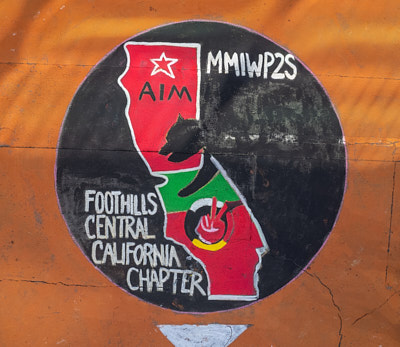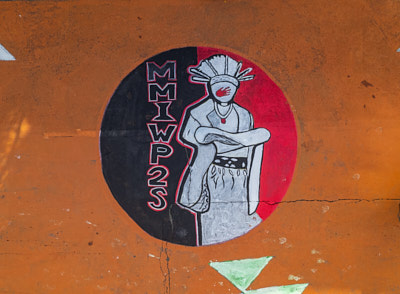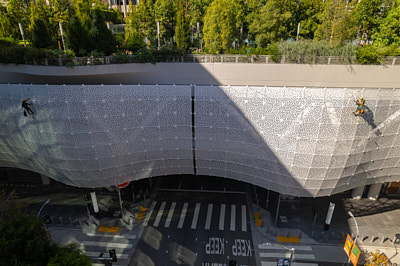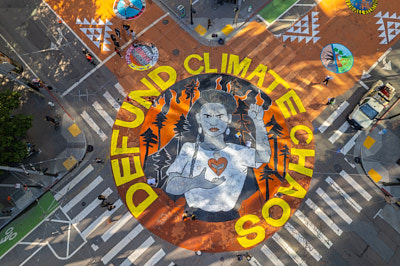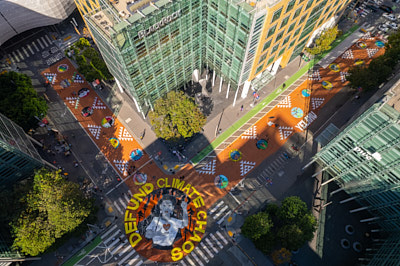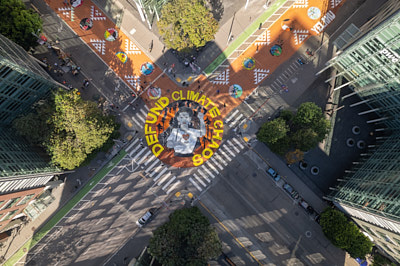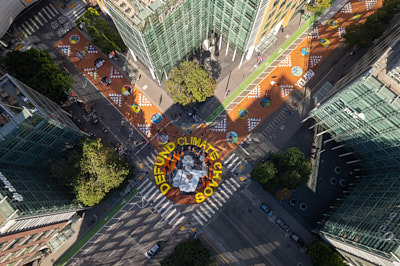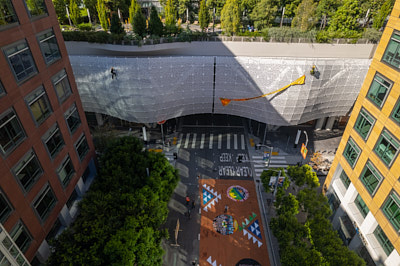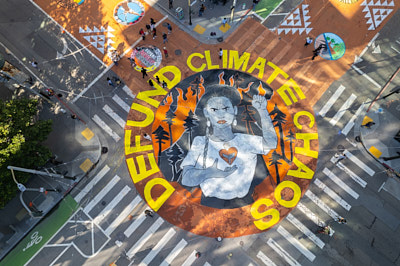 Photo credits: Brooke Anderson, Arthur Koch, Laurie Wen, CJ Koepp, Jade Northrup
Drone imagery: Lewis Bernier