Defund Destruction on the Golden Gate Bridge with Youth Vs Apocalypse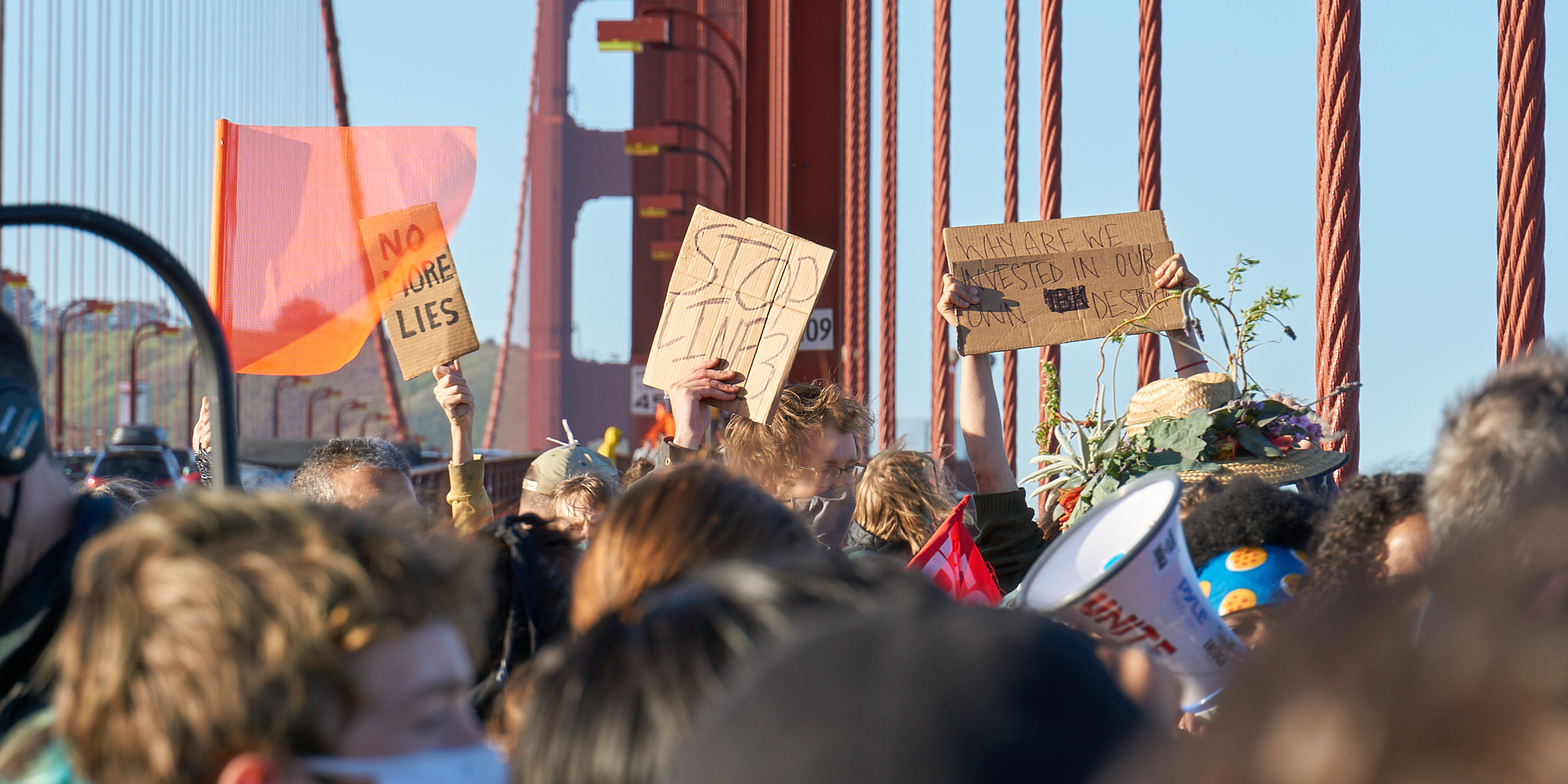 Activists with Extinction Rebellion San Francisco Bay Area showed up to support a youth-led action on the Golden Gate bridge to demand that CA teachers' pension fund CalSTRS divest from fossil fuels.
Yesterday's action featured speeches from youth organizers, spirited chants and marching drums, and a banner drop from the bridge urging CalSTRS to stop financing projects that harm Indigenous and other frontline communities the most, and are robbing students of a stable climate in their futures. The movement to stop the Line 3 pipeline project added urgency to this call, since we are in a critical window of time to halt the construction on this incredibly damaging tar sands pipeline.
Props to Youth Vs Apocalypse for their excellent organizing, and to everyone else who participated yesterday!
Click on any photo to see full size…