Democracy Street Mural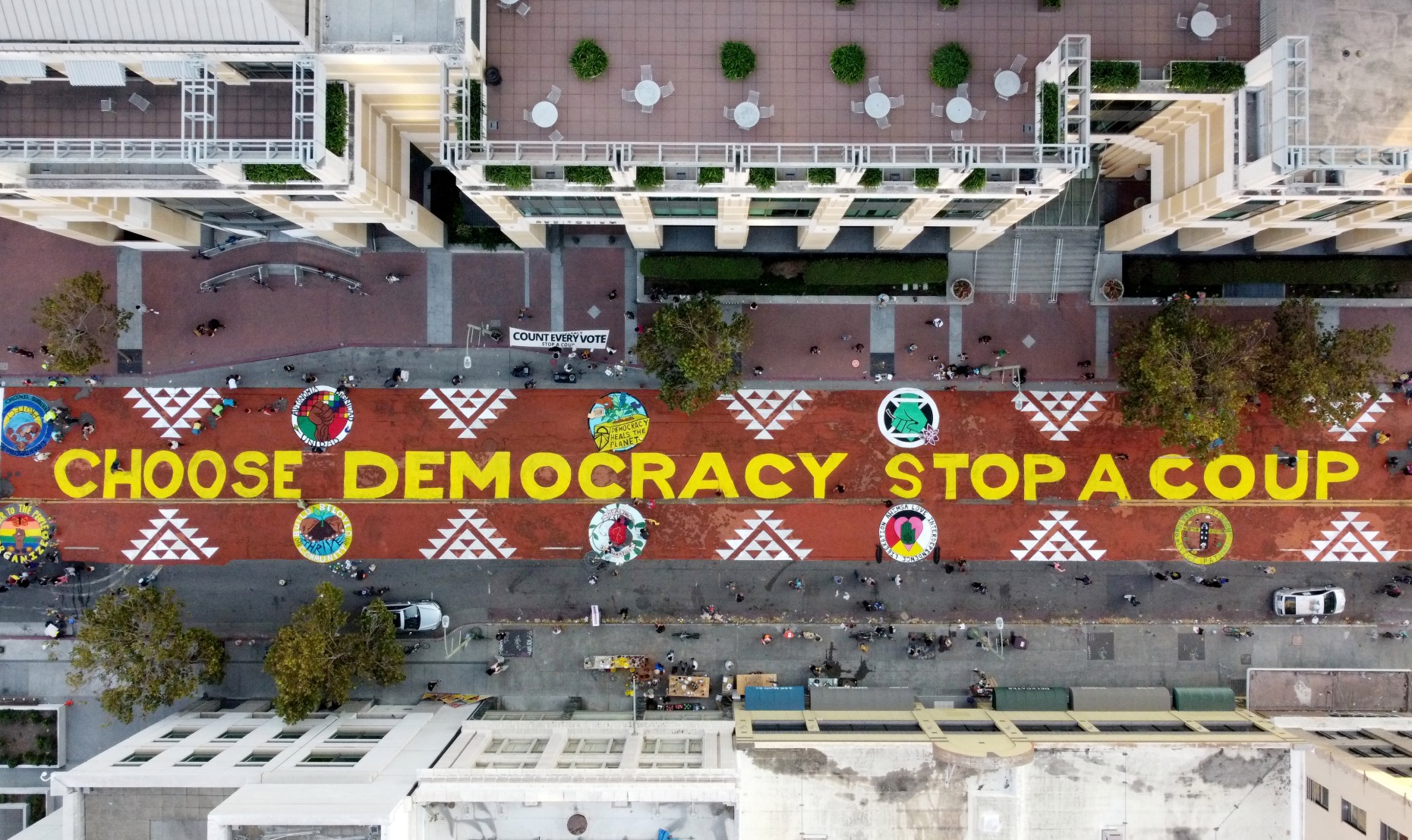 On Thursday, October 29th hundreds of artists got together to paint 14th Street in downtown Oakland with the message "CHOOSE DEMOCRACY STOP A COUP".
Drone photograph: Emanuel Desousa
We came together as a community to do something only a community could do – foment massive art subversively springing to life in a quick afternoon.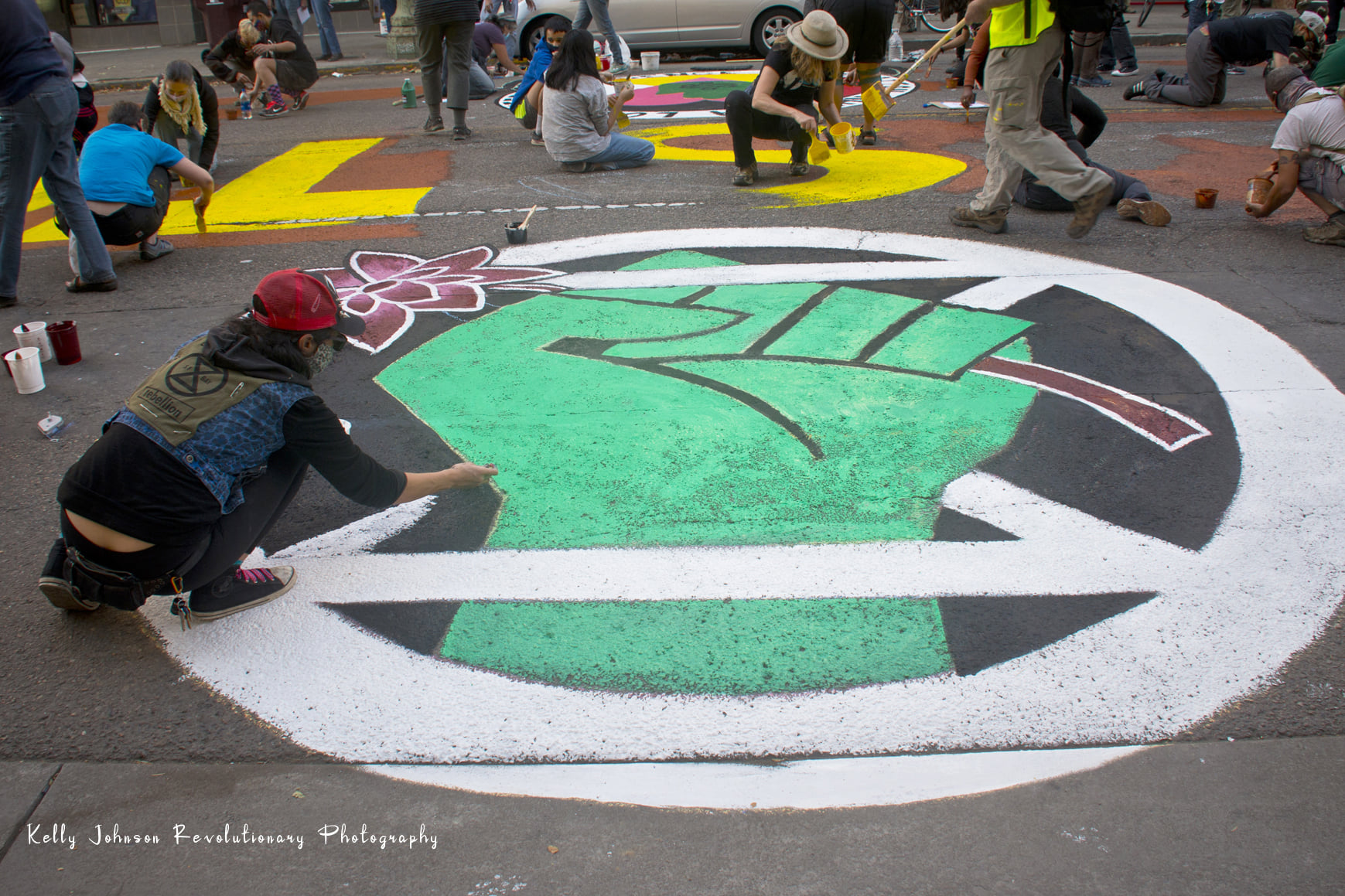 The green fist in our design represents a broad coalition coming together to stand up to racial and environmental injustice. The lotus flower blooms in muddy water, signifying the opportunity for beauty to bloom out of cataclysmic circumstances. We feel grateful to be part of a coalition of regular people who are unwilling to sit down and shut up in the face of systemic injustice.
Click on any photo to start the detail gallery…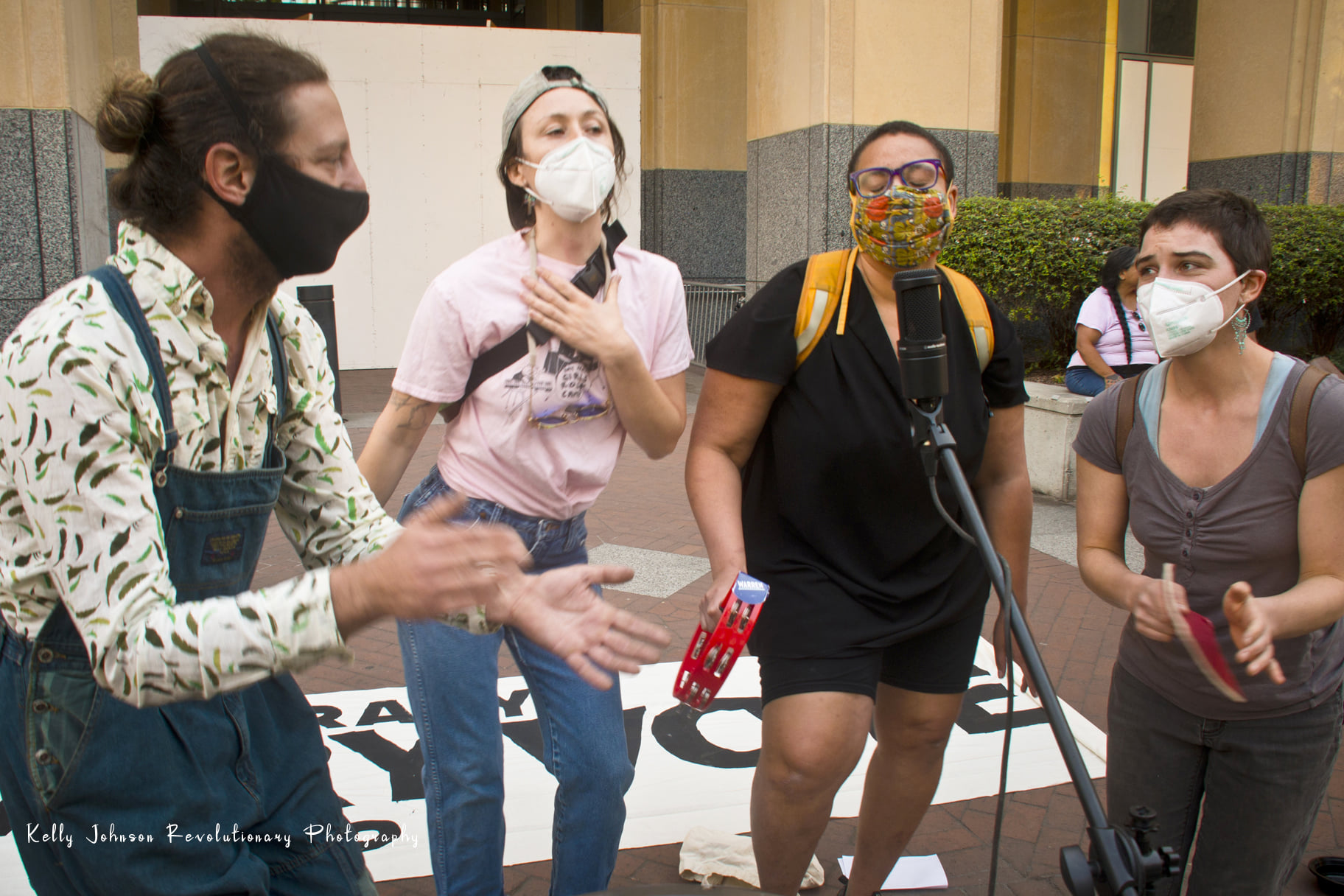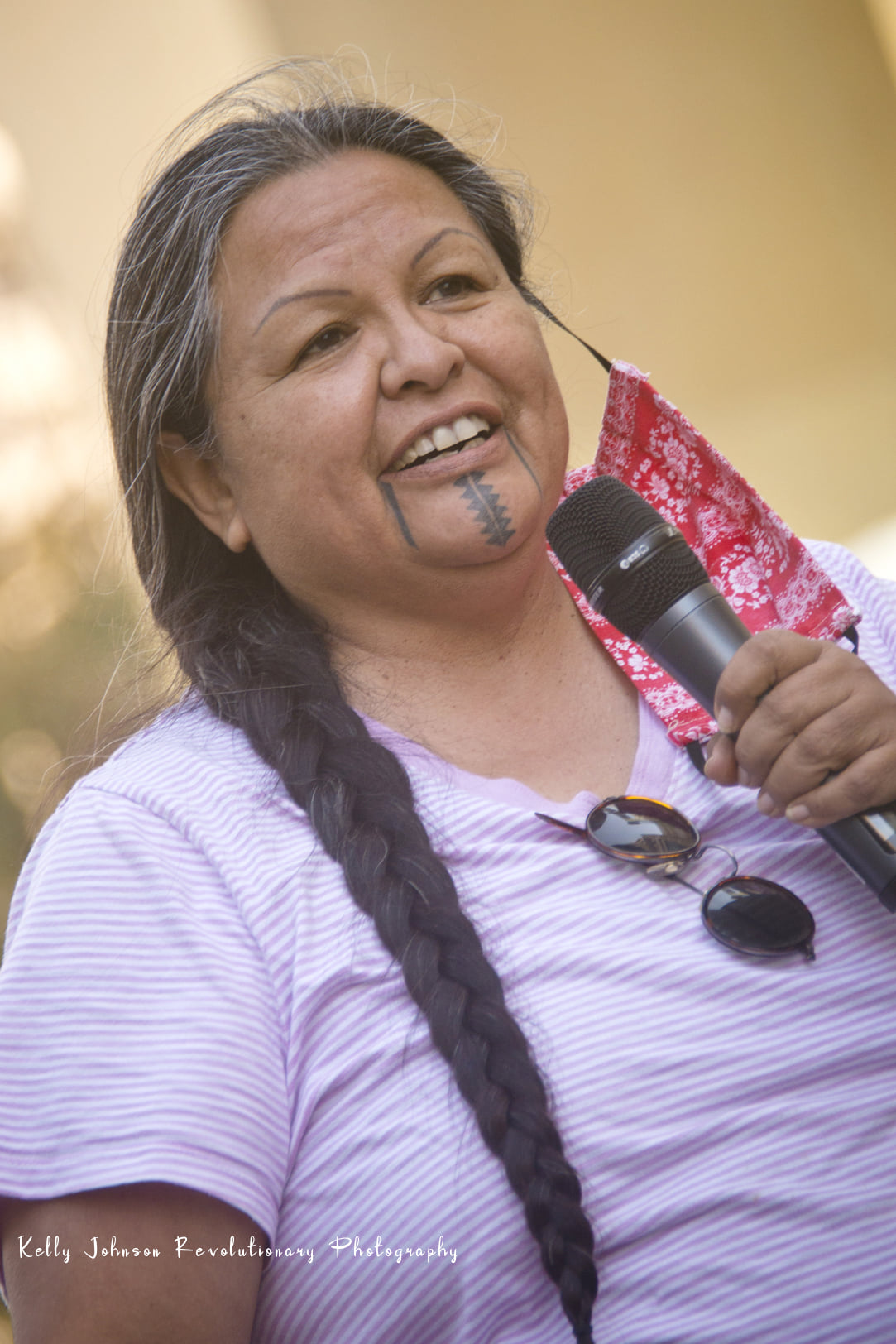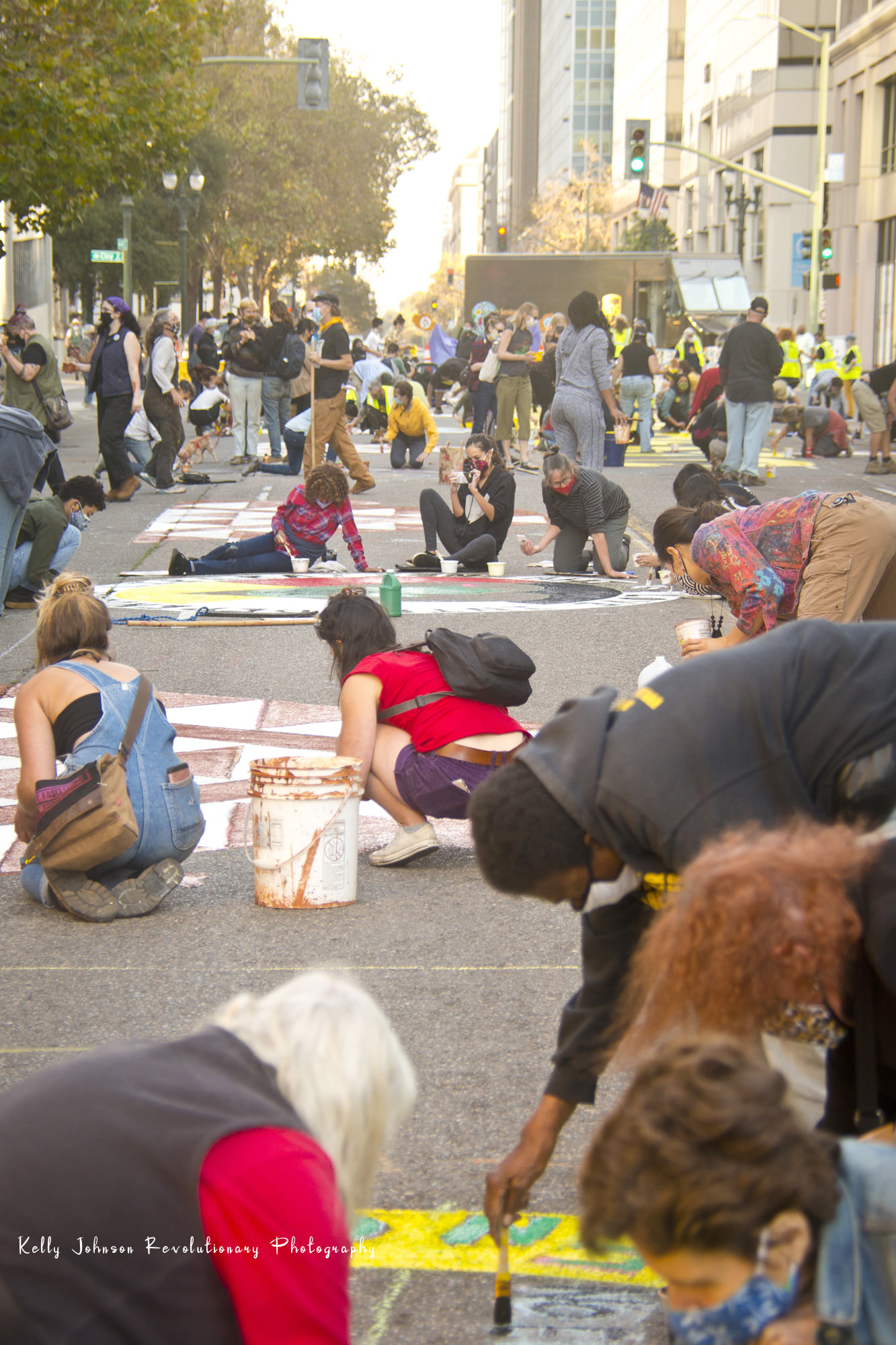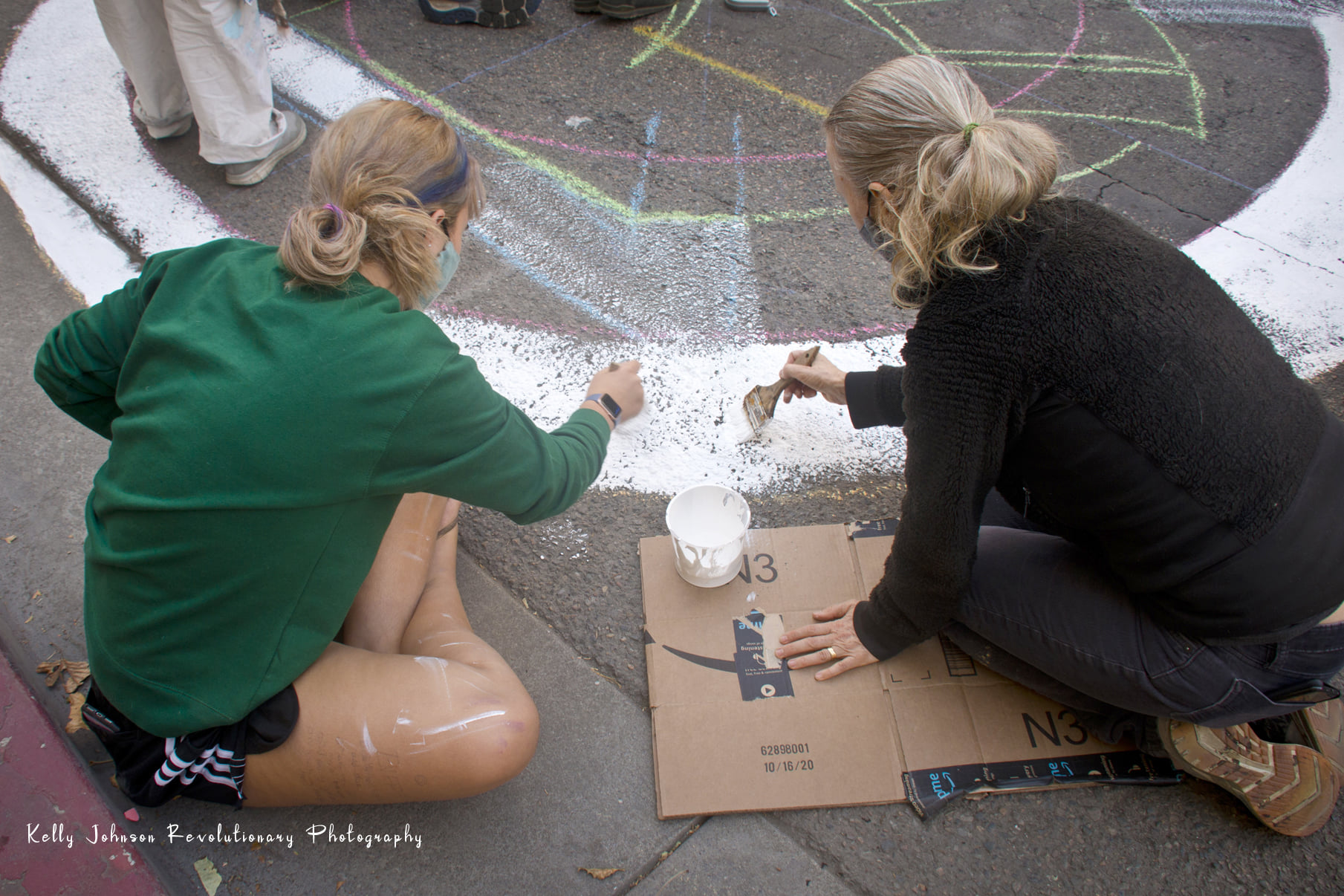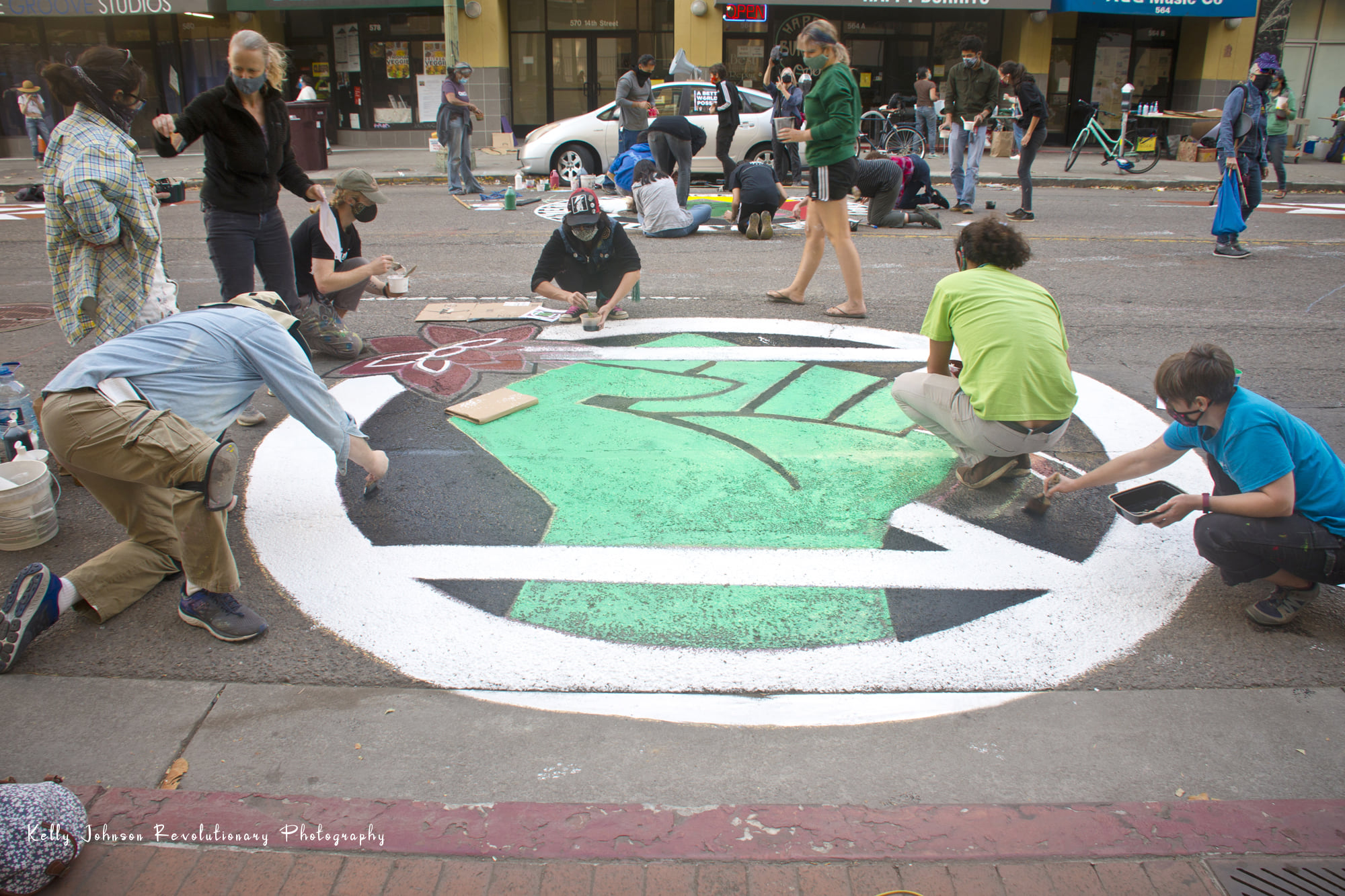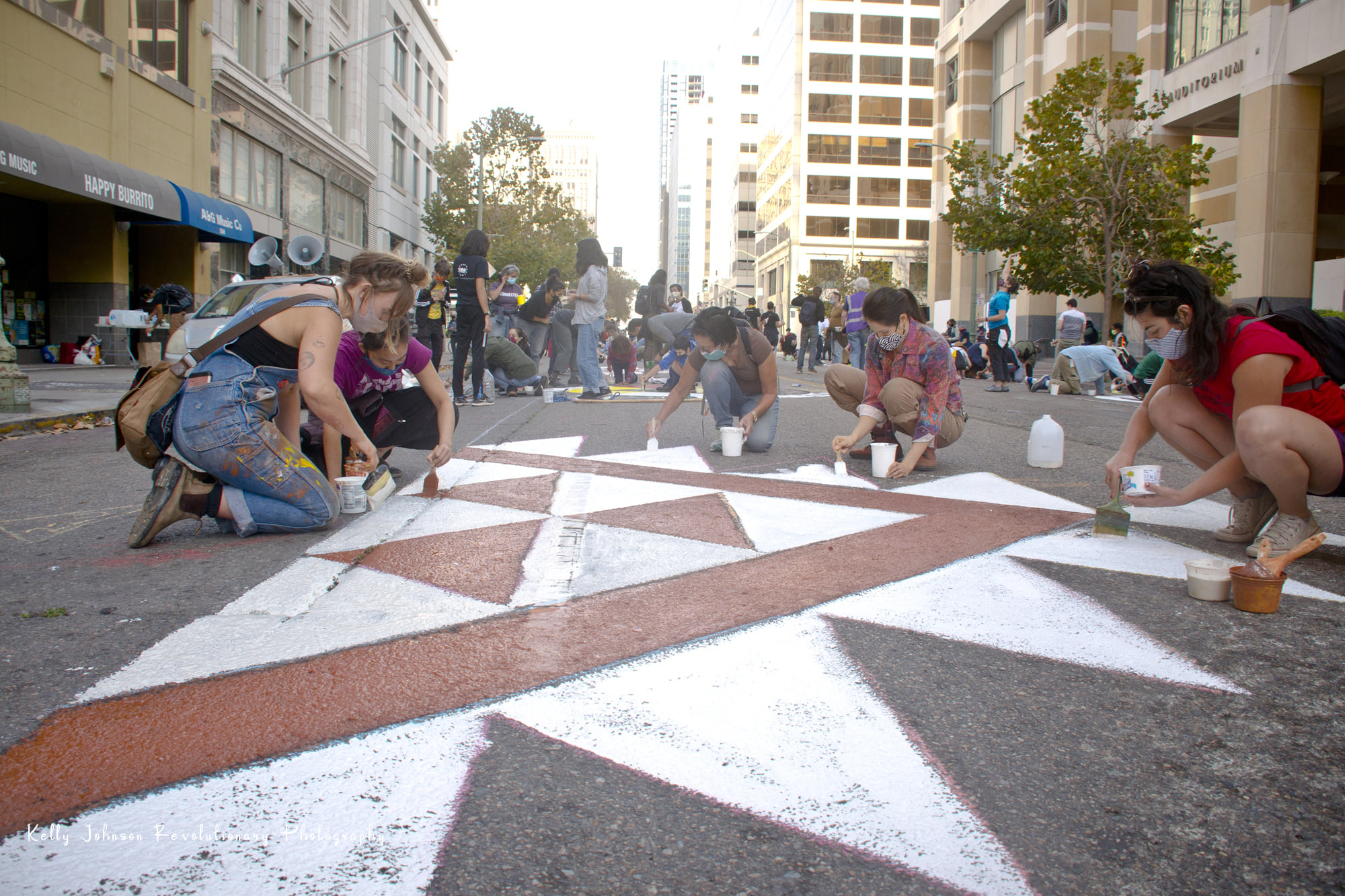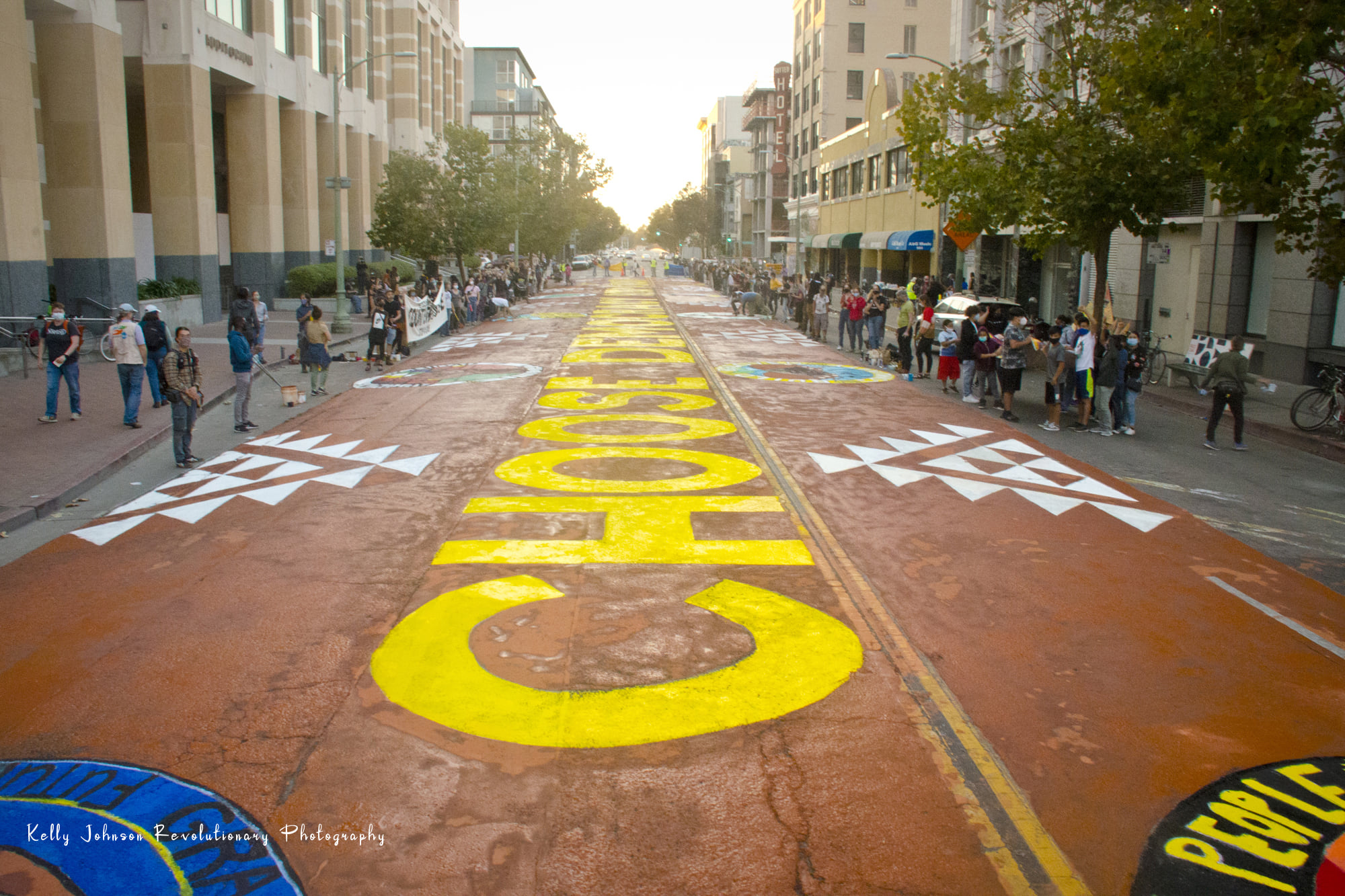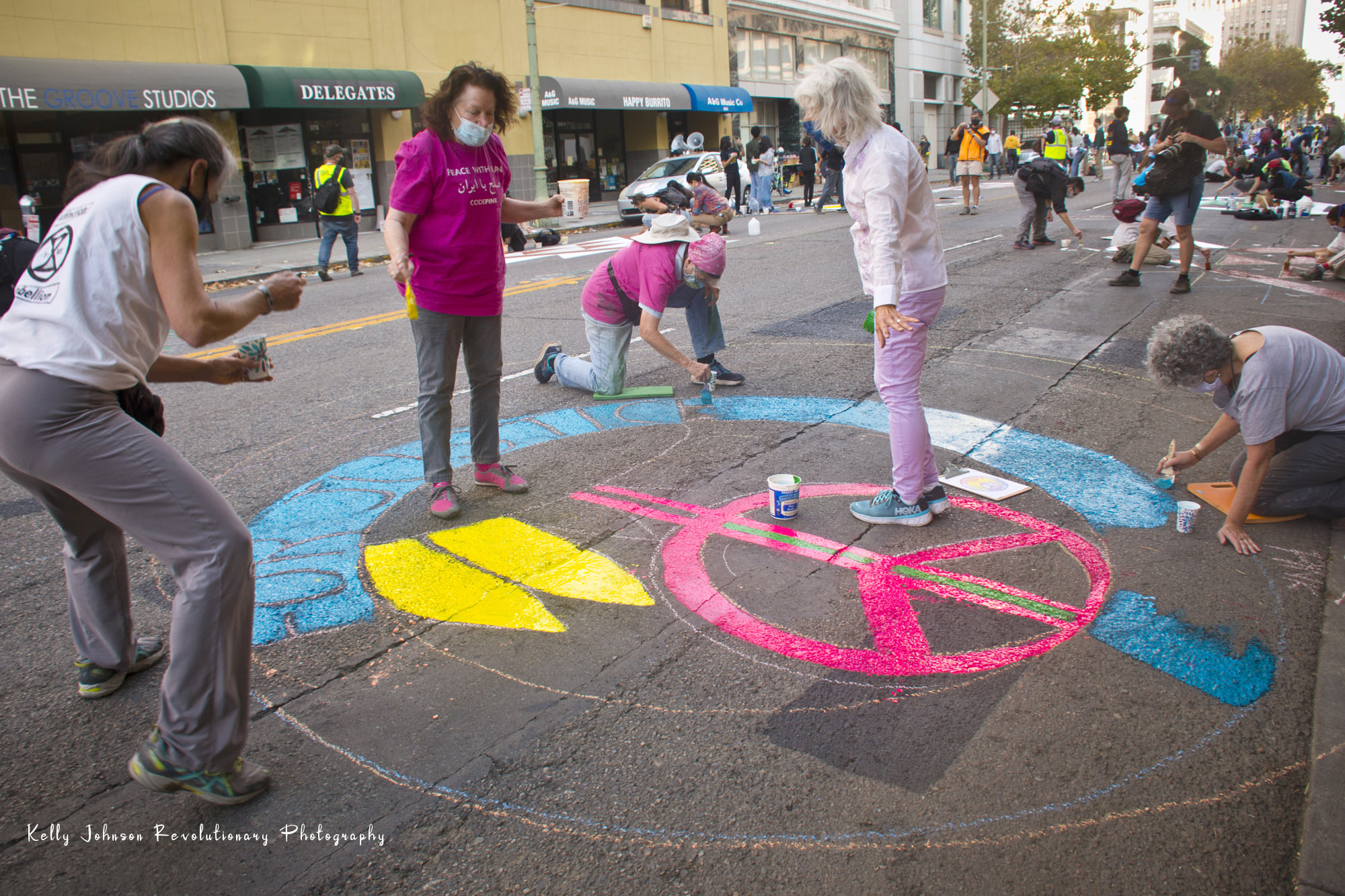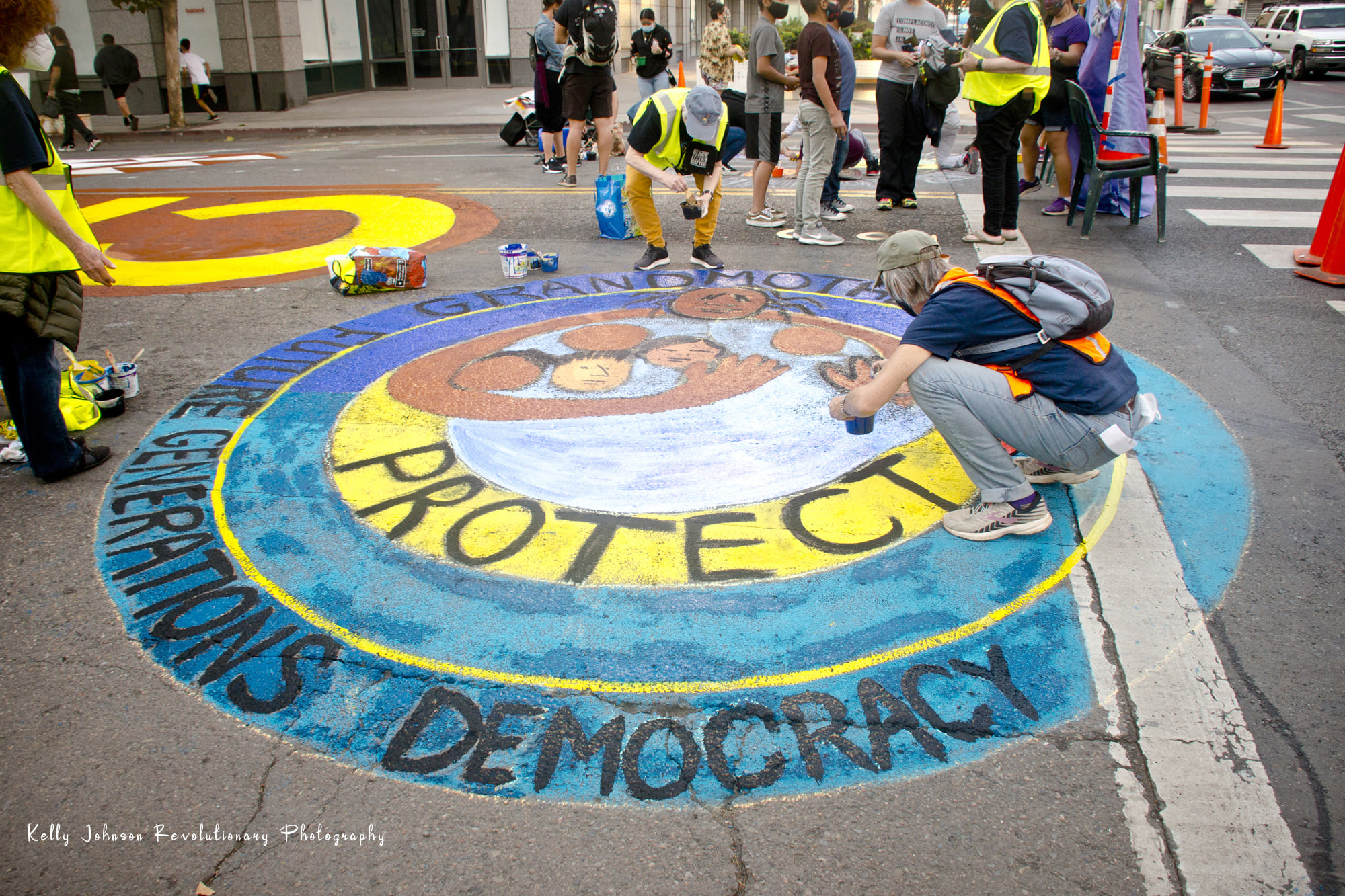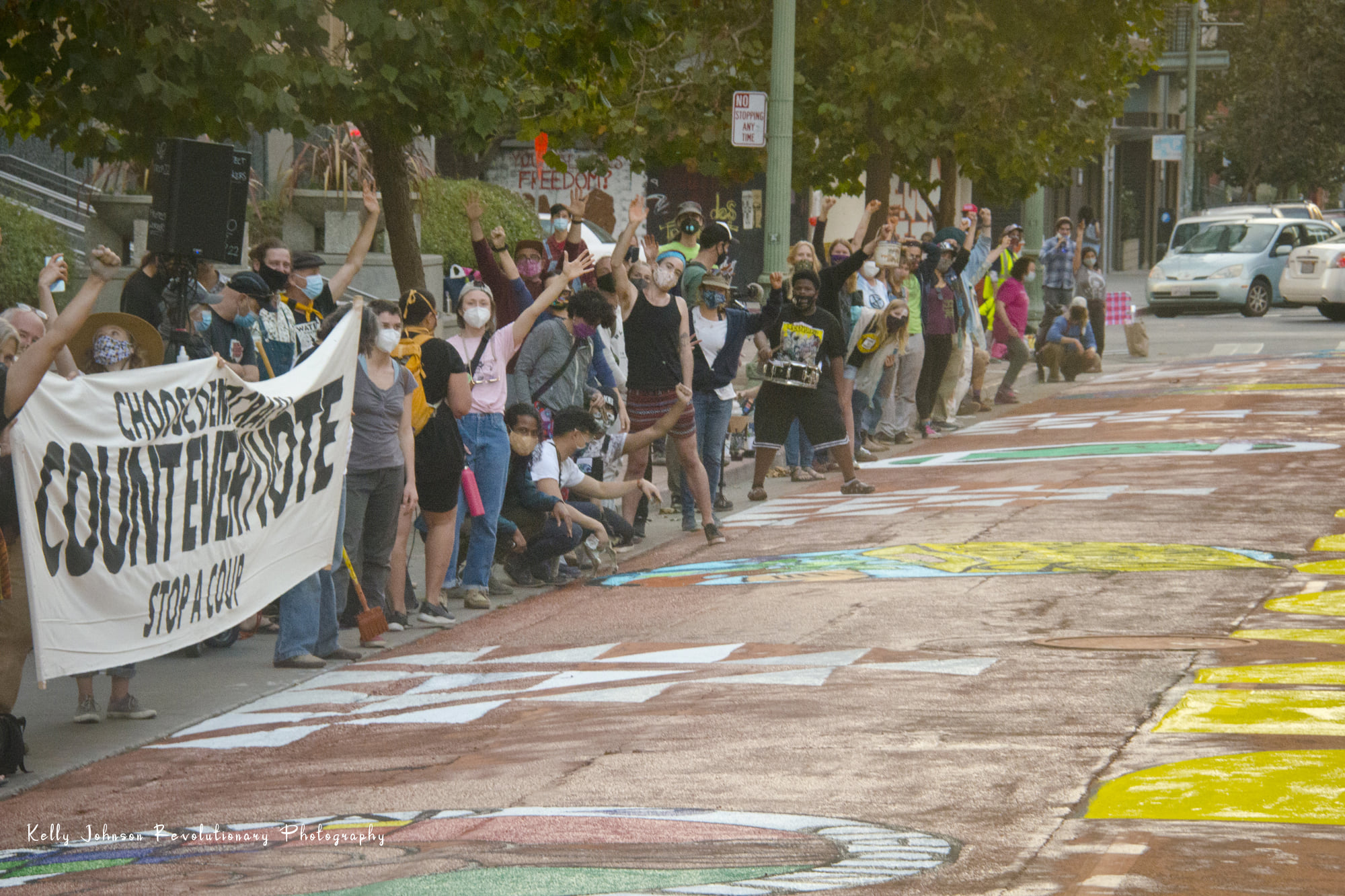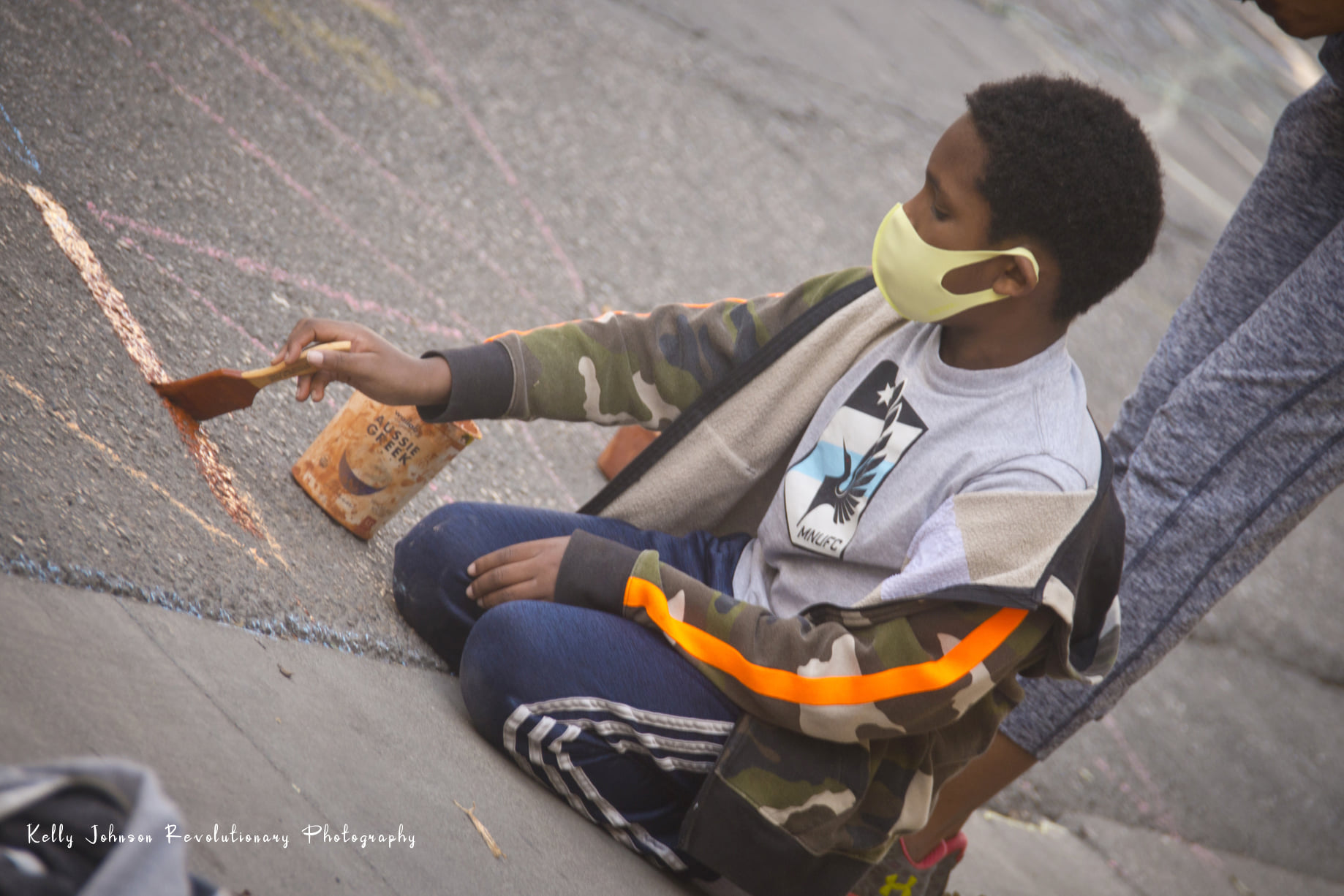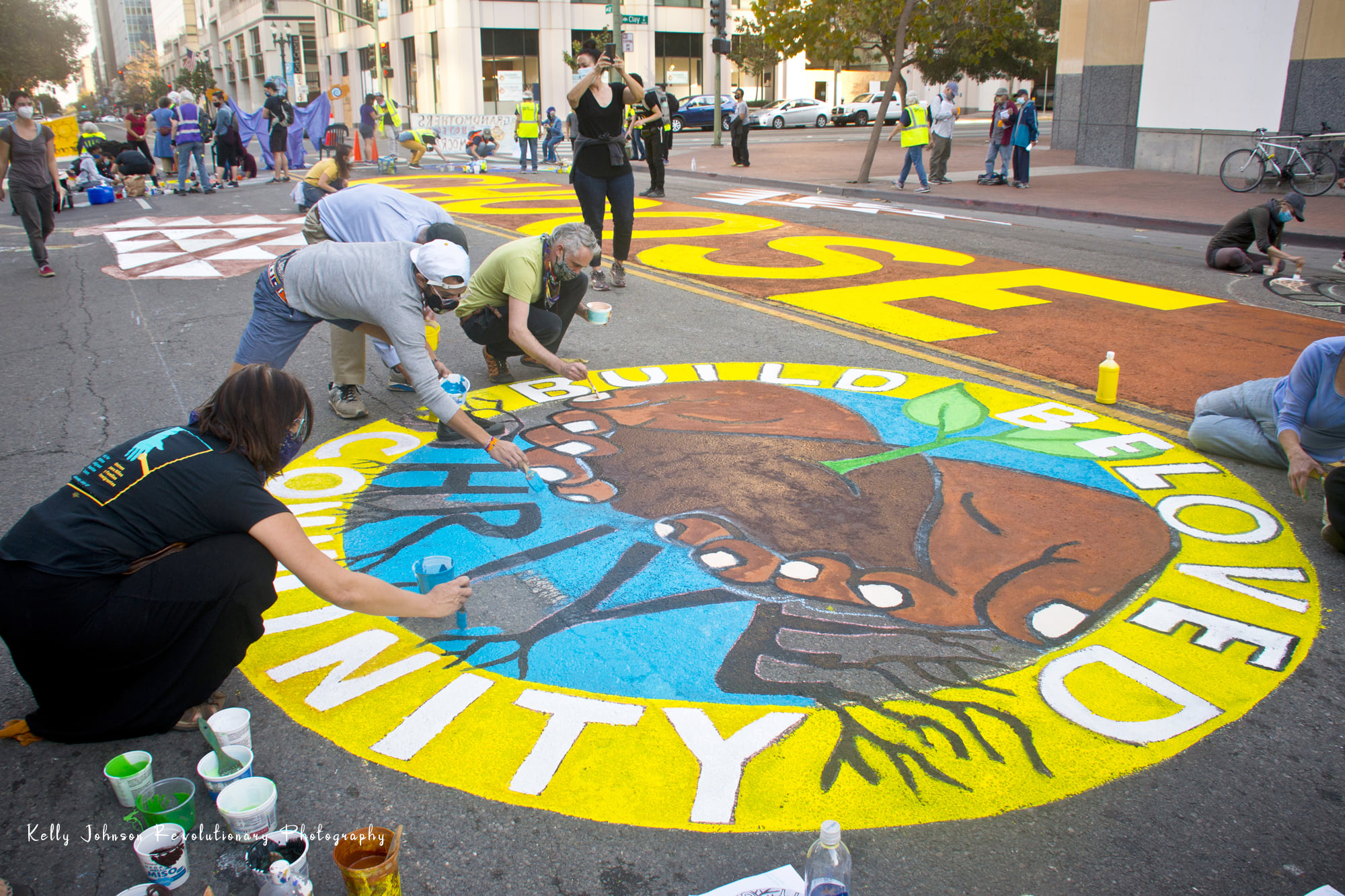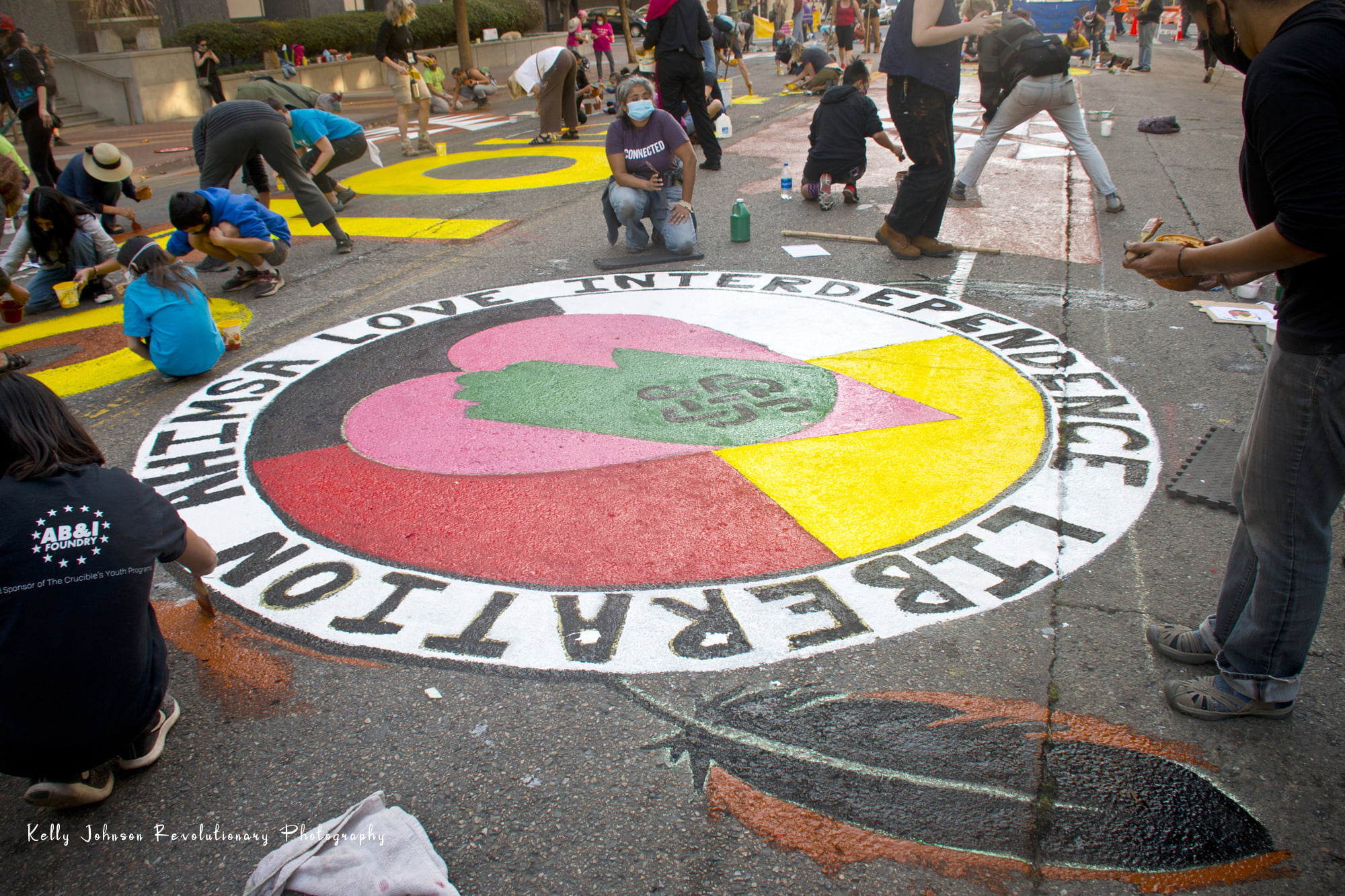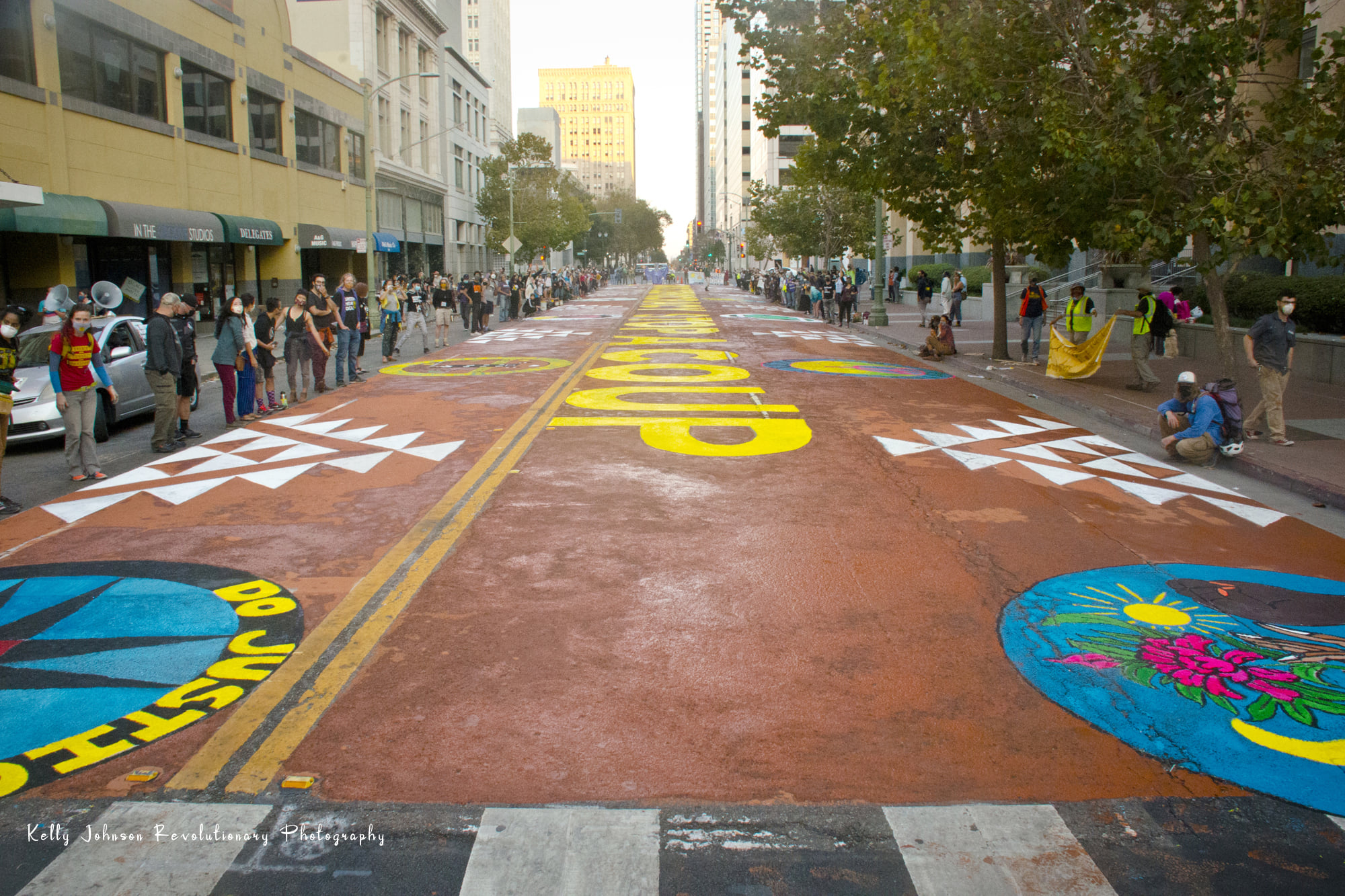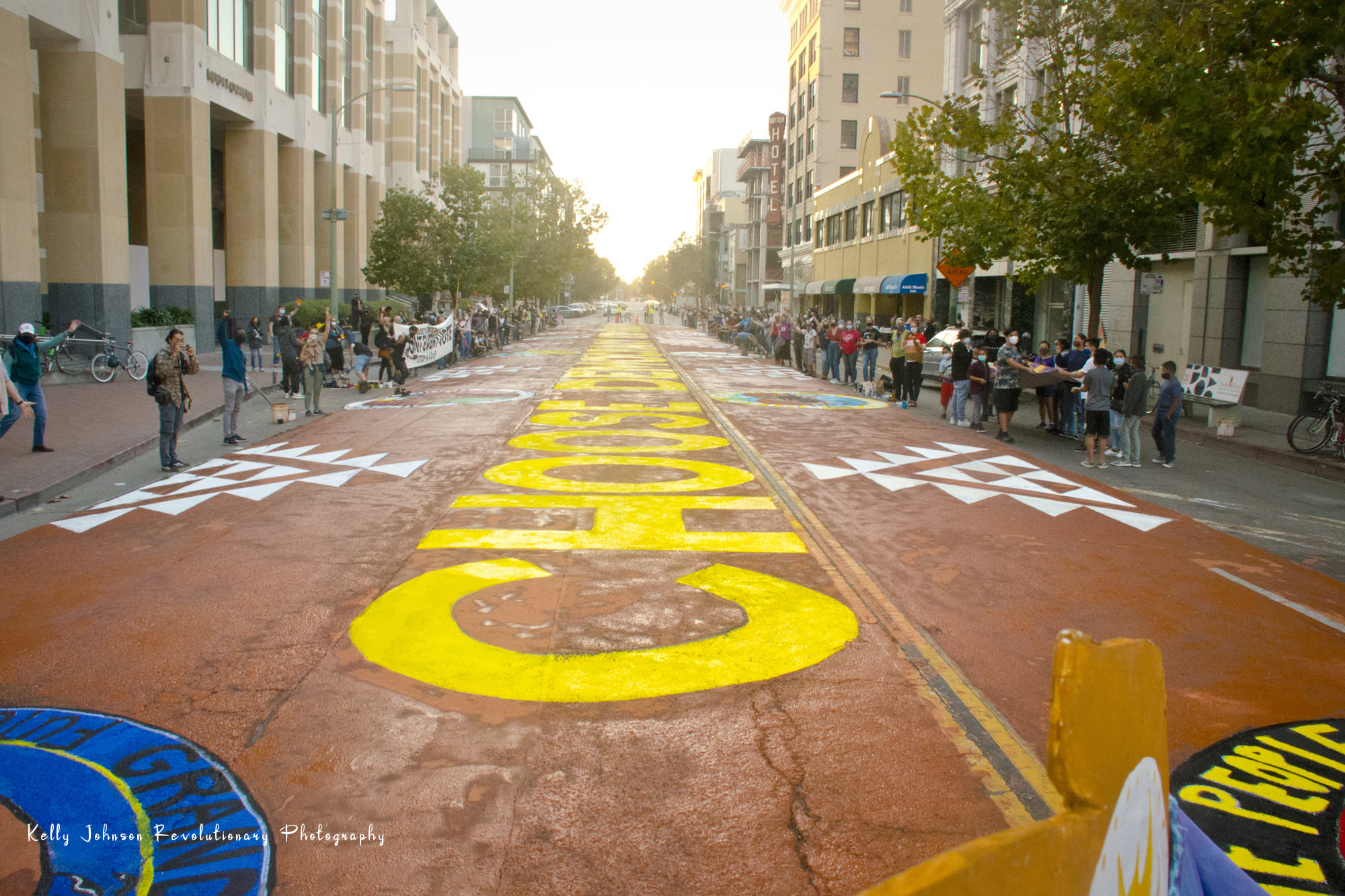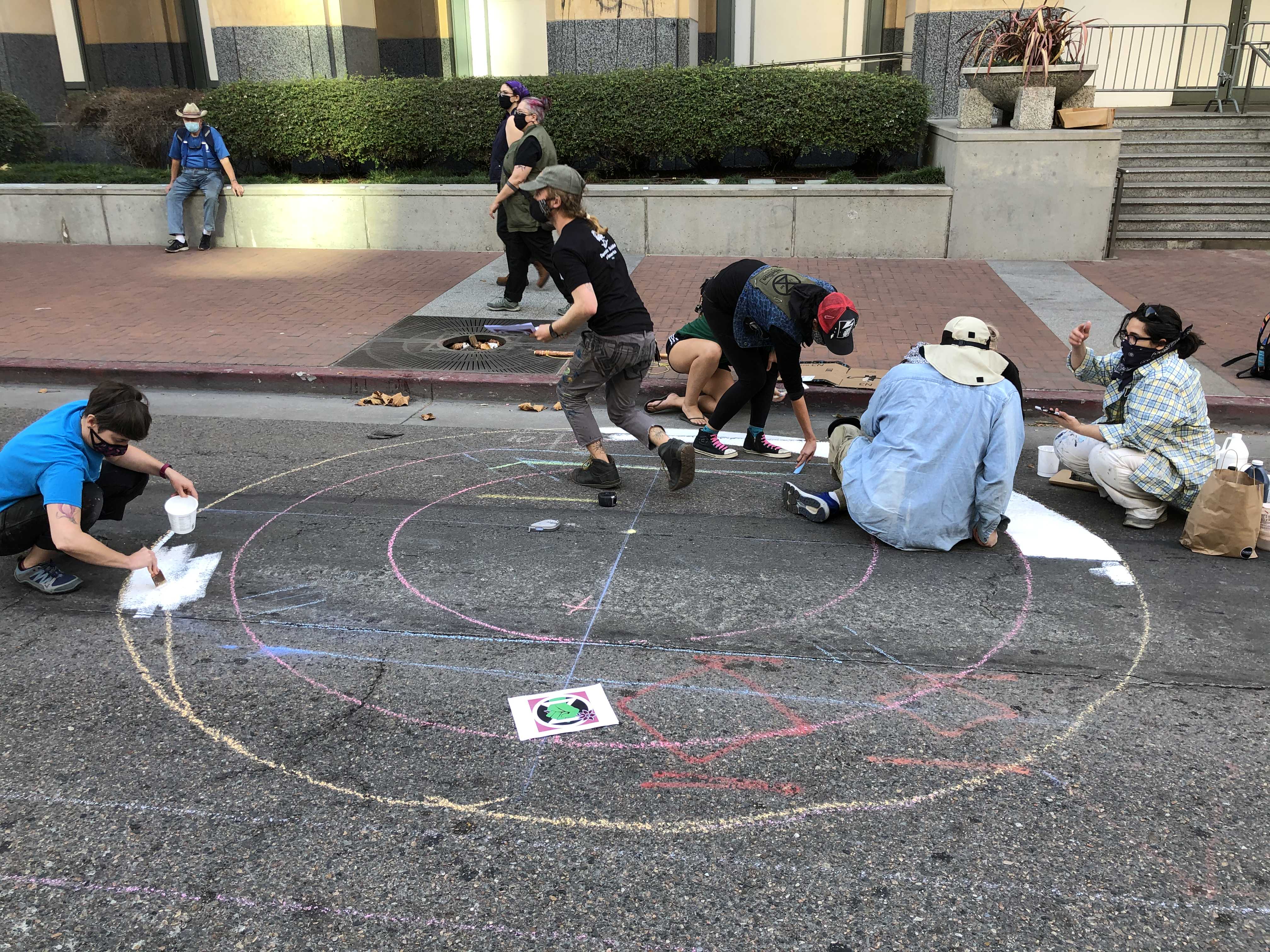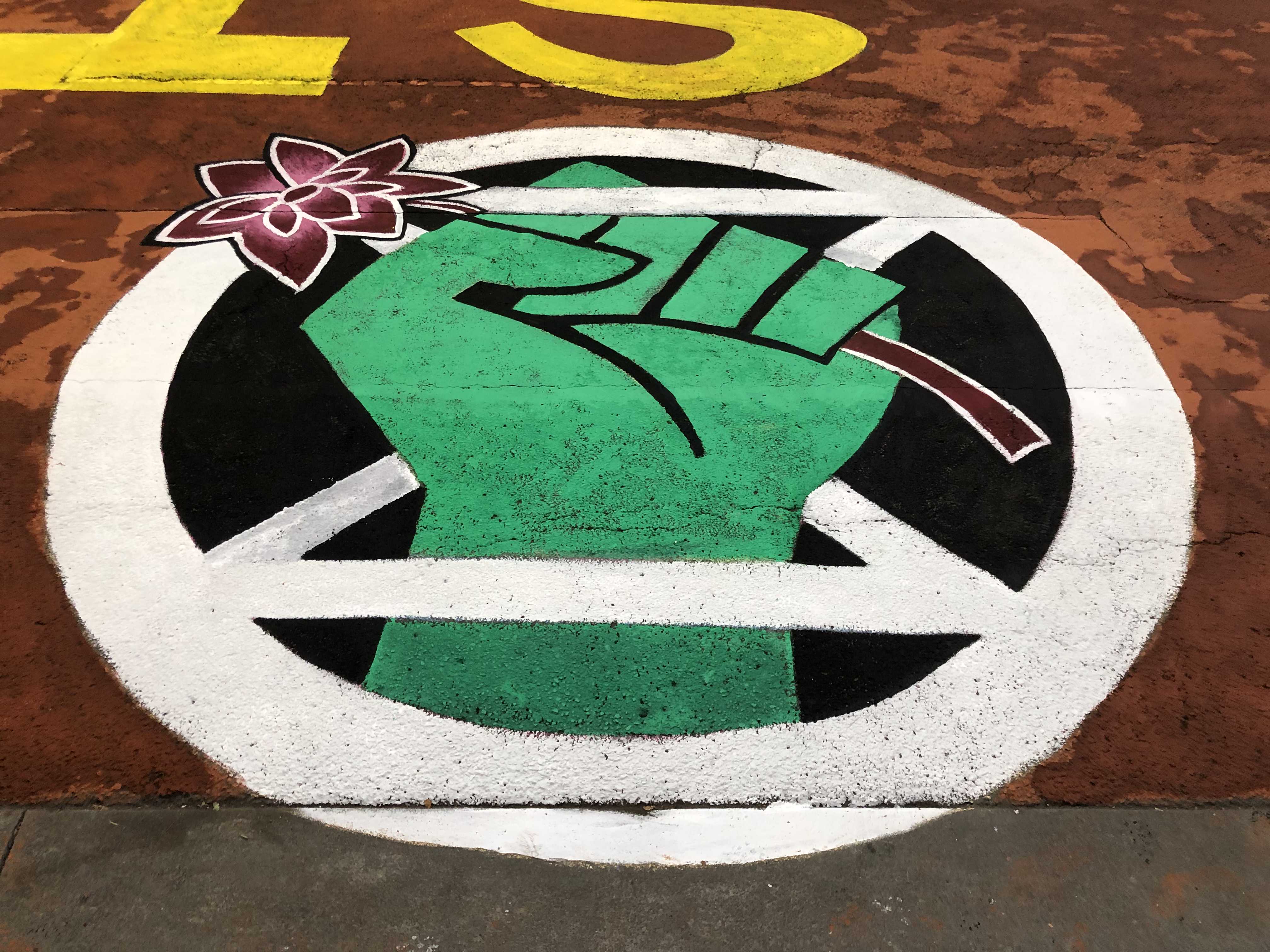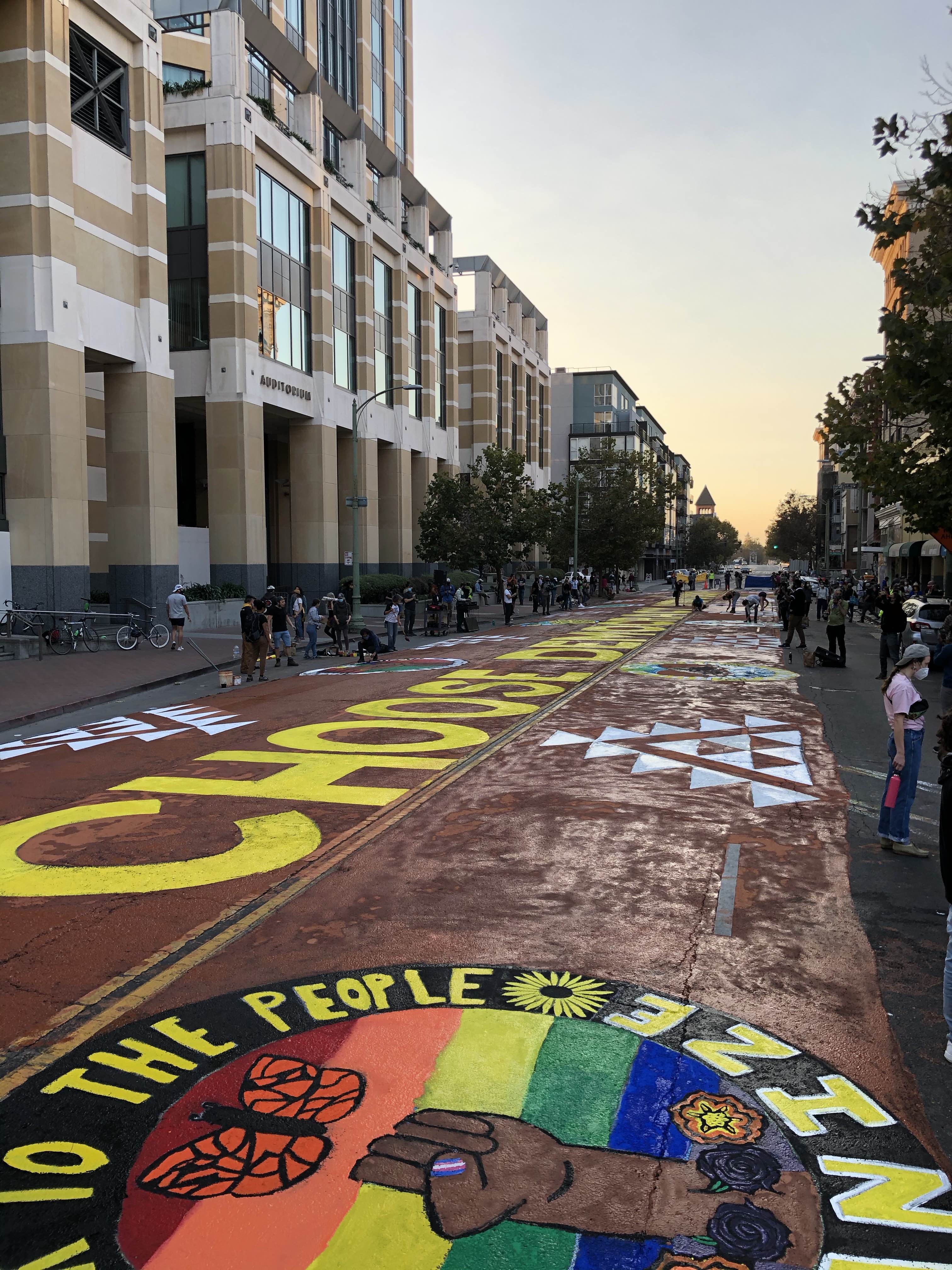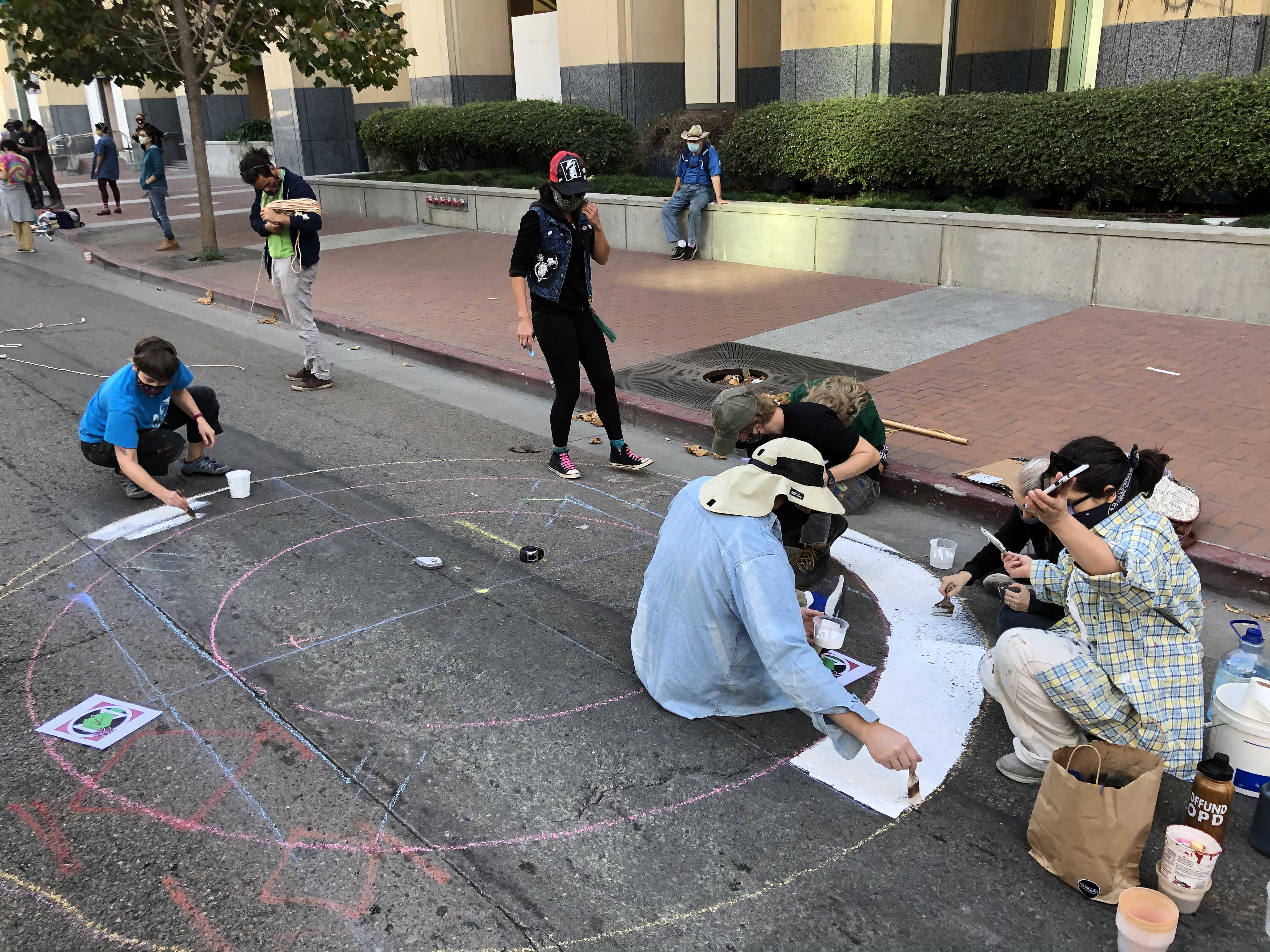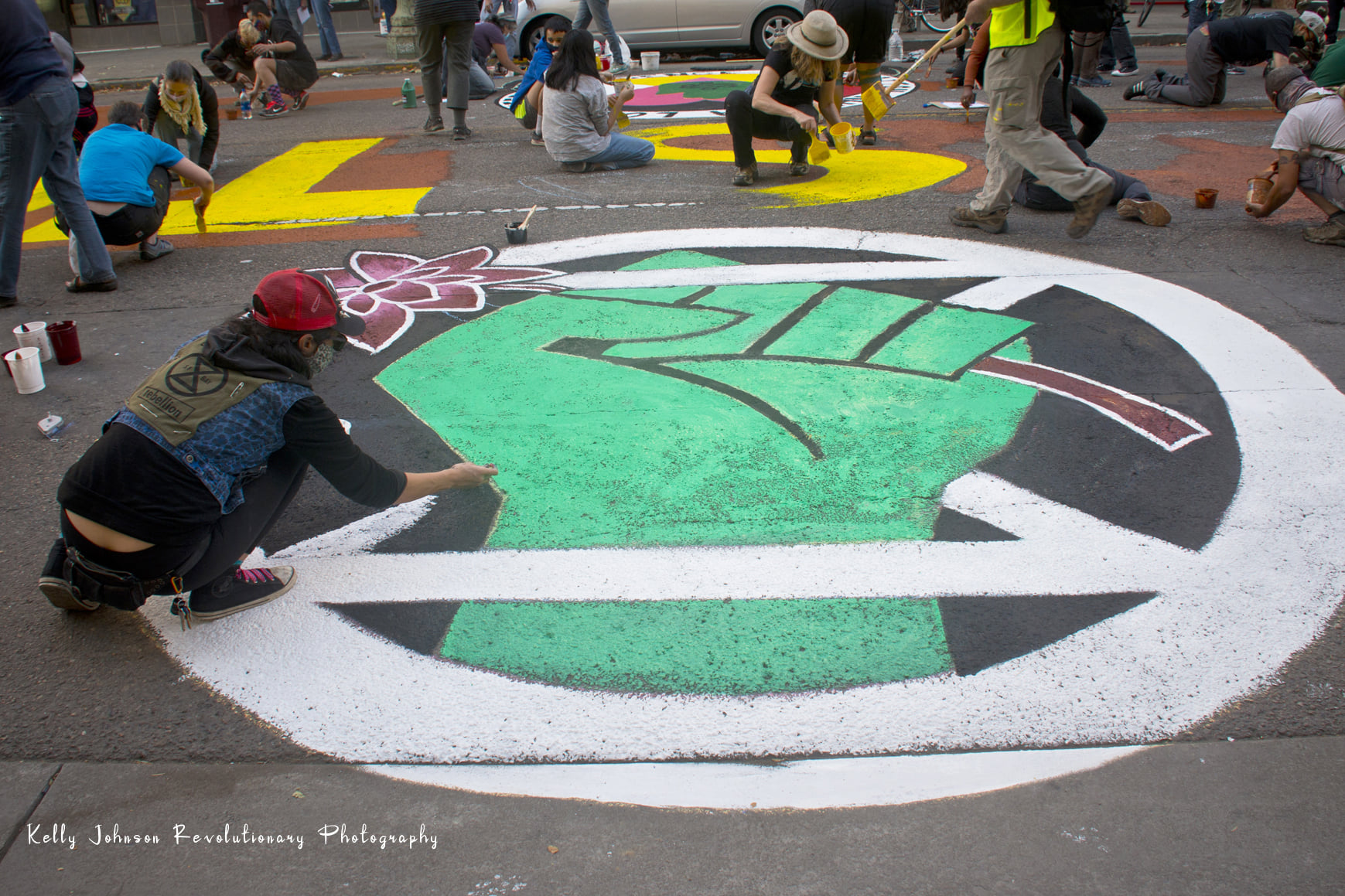 Photo credits: Kelly Johnson, Jade N
Learn More
To read more about this event, including links to some beautiful videos and more photos, please check out this excellent coverage from the hosts of this action at East Point Peace Academy.
Community organizations involved included: